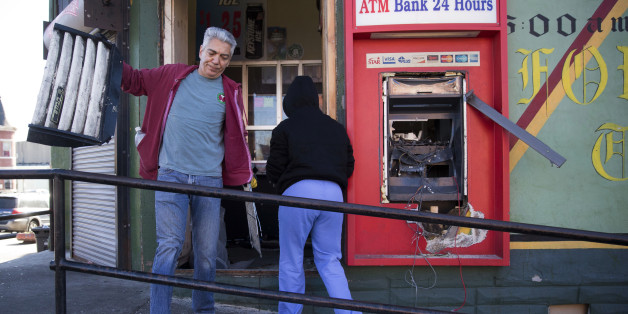 Baltimore City Public Schools canceled classes on Tuesday amid citywide violence and unrest in the wake of the death of Freddie Gray.
To ensure safety of students & in compliance with daytime curfew for youth, schools closed April 28. District office open, w/ liberal leave.

— Baltimore Schools (@BaltCitySchools) April 28, 2015
Rioting and violence broke out in Baltimore following Gray's funeral on Monday. Gray, a 25-year-old black man, died on April 19 after sustaining severe spinal injuries while in police custody.
On Monday, Baltimore City Public Schools issued a statement saying that they would make mental health professionals and crisis counselors available to students "at this time of tension and anxiety regarding the tragic events surrounding Mr. Freddie Gray," and that the counselors "will remain as long as it is necessary."
A district spokesperson did not immediately respond to a question about whether mental health services are still available now that schools are closed.
Baltimore Mayor Stephanie Rawlings-Blake announced Monday that a citywide curfew will start Tuesday evening. The curfew starts at 9 p.m. for kids under the age of 14, and at 10 p.m. for the rest of the population. It lasts until 5 a.m.
Most Catholic schools in Baltimore are also closed Tuesday, the Baltimore Sun reported. A number of districts outside of Baltimore have also canceled field trips or activities planned in the city.
"While we hope that the demonstrations remain civil and peaceful, I feel it is in the best interests of our students, staff and parents to keep them away from any potential disturbances," Superintendent George Arlotto of nearby Anne Arundel County Public Schools said in a statement Monday.
BEFORE YOU GO
PHOTO GALLERY
Funeral For Freddie Gray