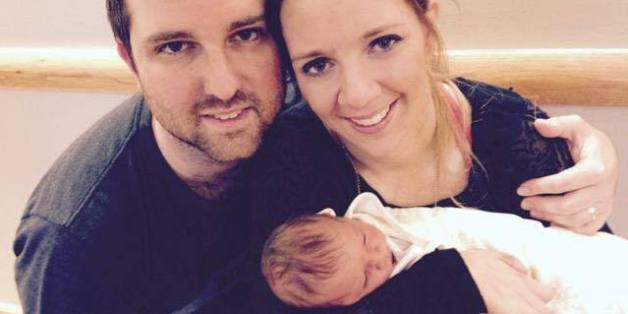 Rachelle Friedman Chapman, who became famous as the "paralyzed bride," welcomed a baby girl this weekend via surrogate. People reports that Kaylee Rae Chapman was born on Sunday, weighing in at 7.11 pounds.
In May 2010, Chapman was paralyzed from the chest down after a friend pushed her into a pool at her bachelorette party. She became a media sensation as the "paralyzed bride," and she married her husband a year after the accident.
Chapman wrote on her blog that she had wanted to carry her own child, but doctors told her that the drugs she takes for low blood pressure could harm a fetus.
She found a surrogate in an old college friend. Laurel Humes and Chapman first met in 2004 at East Carolina University, according to ABC.
They lost contact, but Humes reached out to the couple after reading Chapman's blog. "My husband was a sperm donor for some of our friends, a same-sex couple, and that inspired me to think about surrogacy," Humes told People.
To maintain a connection to the baby during the pregnancy, the Chapmans recorded themselves singing and reading stories, which Humes played to her stomach using earbuds.
The Chapmans' parenting experience will be documented in a new TLC reality show.