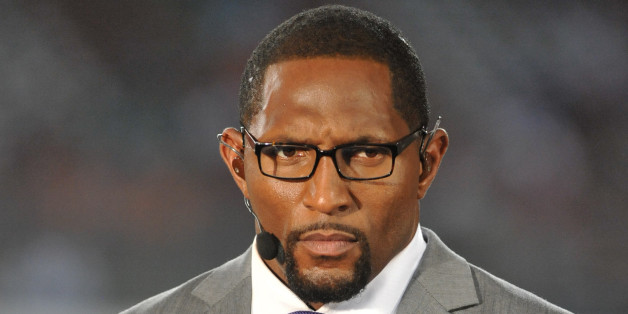 Former Baltimore Ravens linebacker Ray Lewis, one of the city's most prominent sports figures, pleaded for calm after days of unrest in Baltimore erupted into full-scale riots on Monday.
Lewis took to Facebook in an emotional plea for protesters to stop the violence following the Monday funeral of Freddie Gray, who died of a spinal cord injury in police custody and reignited debate over law enforcement's treatment of black men.
Lewis reminded instigators that their actions do nothing to honor Gray.
"Baltimore, get off the streets!" he said in the video below. "Kids, go home, stay home. You don't have no right to do what you're doing to this city. Too many hardworking people built this city."
I've got a message for the rioters in Baltimore.

Posted by Ray Lewis on Tuesday, April 28, 2015
Lewis reinforced his message on Twitter.
No way, No way this can happen in our city...

— Ray Lewis (@raylewis) April 28, 2015
#Violence is not the answer. We must have #peace in our #city, we are a city that's built on #Believing in each other. #BaltimoreRiots

— Ray Lewis (@raylewis) April 28, 2015
We must come together,we can stop the violence as a #community.These kids have to have real leaders,we need everybody to join this #movement

— Ray Lewis (@raylewis) April 28, 2015
Knicks player Carmelo Anthony, a Baltimore native, made a separate plea for peace in an Instagram post late Monday.
BEFORE YOU GO
PHOTO GALLERY
Baltimore Protests