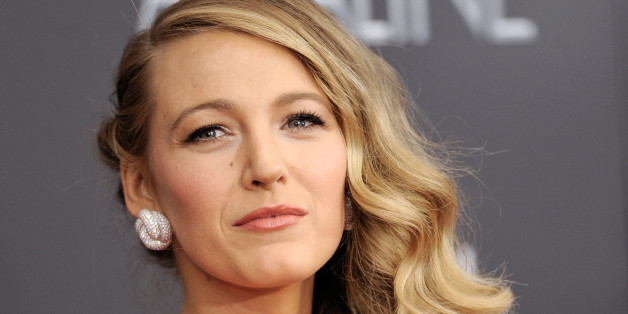 Blake Lively is a Hollywood star and fashion industry darling with a new e-commerce business, and some day she might add "Harvard graduate" to her resume.
In a new interview with the U.K.'s Stylist, the 27-year-old actress divulged her aspirations to attend the Ivy League institution: "I have a dream to go to Harvard Business School and one of these days I will do that ... in my spare time!"
The seemingly sincere revelation comes less than a year after Lively launched Preserve, a lifestyle website that sells goods from artisans across the country and showcases their stories, too. While she might not have the scholastic background (yet), she says her business sense is more innate. And she takes advice from other entrepreneurs.
"Business is also about generosity," she told Stylist. "Entrepreneurs helping each other out. People starting their own companies who could be competitors are actually saying to me, 'This is a mistake I made and this is how you can do it better. Meet my technology officer who can teach you how to build your technology platform.' You realize there is room for everyone, as long as you work hard enough."
In a recent interview with the Los Angeles Times, Lively said she's "a lot better" at running the lifestyle business than she is at acting -- "seeming completely serious," the reporter noted.
"I always feel like I'm faking it when I'm acting. I do the best I can do to tell the story in the best way, but I always feel really lucky when I get a job," Lively said. "I feel confident when I'm cooking or decorating. It's something I control beginning, middle and end. That ownership feels good."
BEFORE YOU GO
PHOTO GALLERY
Celebrity College Experiences