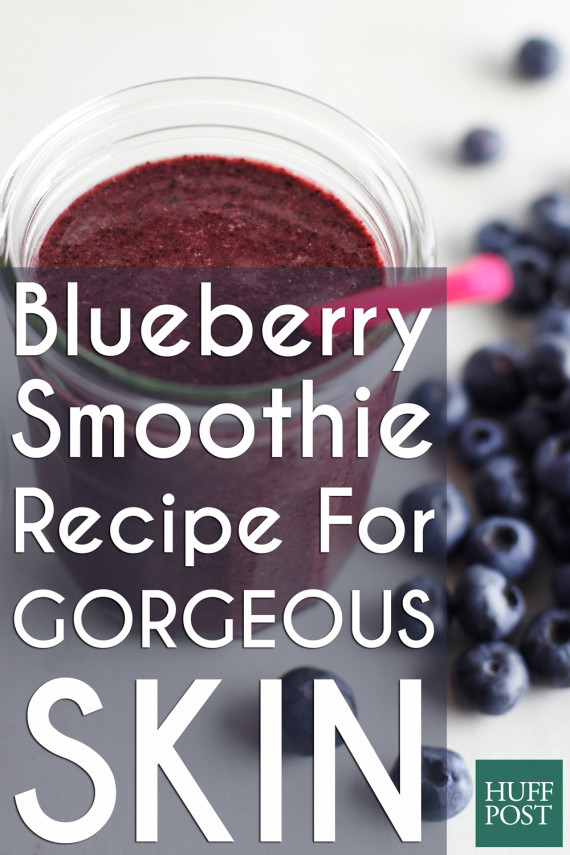 Photo Credit: Courtesy of The Beauty Chef
The key to healthy skin relies just as much on what you put in your body as what you put on it. So why not eat your way to way to a gorgeous complexion?
Carla Oates, founder of Australian organic skincare and wellness brand The Beauty Chef, created a blueberry and cinnamon smoothie recipe intended to help make your skin look healthier and brighter.
The dark blue fruit is packed with antioxidants that can help protect your skin from sun damage, and vascular constrictors that work to decrease redness. A 2012 study published in the Journal of Agricultural and Food Chemistry found that cinnamon extract promoted the growth of collagen, which plumps up skin to give it a smoother appearance.
This smoothie is also loaded with chia seeds, which are rich in omega-3 fatty acids that help to reduce inflammation and dry skin and promote circulation.
What You'll Need:
2 cups frozen blueberries
1/4 tsp cinnamon
1 banana
2 tsps The Beauty Chef GLOW Inner Beauty Powder (full of prebiotics and probiotics that help to support and balance digestive health)
2 tsps chia seeds (soak overnight to make it easier for your body to absorb the nutrients)
2 cups almond milk (you can substitute with coconut milk)

Instructions:
Mix all ingredients together well in a blender. For added health benefits, Oates encourages blending to a point where fruit and veggies are still chewable.
For more beauty recipes, visit TheBeautyChef.com.
BEFORE YOU GO
PHOTO GALLERY
Worst Foods For Your Skin