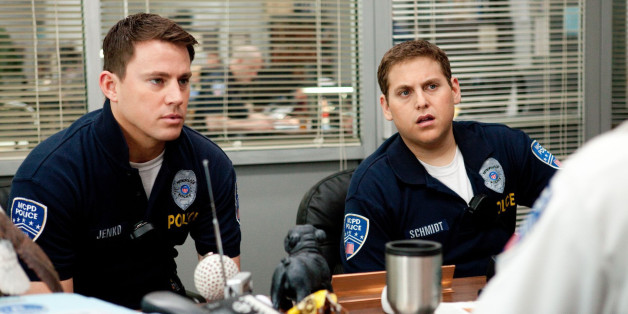 Move over, Channing Tatum and Jonah Hill. Make way for the ladies.
According to The Hollywood Reporter, a female-driven spin-off of Sony's "21 Jump Street" franchise is in the works. And the best part? Sony has reportedly hired "Broad City" writers Lucia Aniello and Paul W. Downs (who also plays Trey in the show) to write the screenplay. This comes after news earlier this year of Sony's "Ghostbusters" reboot with an all-female cast.
In addition to the spin-off, next "Jump Street" film with Tatum and Hill will reportedly have a crossover with "Men in Black. The crossover plans were initially revealed in Sony's hacked emails.
Sony has declined to comment on the female "Jump Street" report, and Aniello and Downs' reps were not immediately available for comment. In the meantime, we're left hoping they cast Abbi Jacobson and Ilana Glazer as the leads because, honestly, what could be better?
For more, head to The Hollywood Reporter.
BEFORE YOU GO