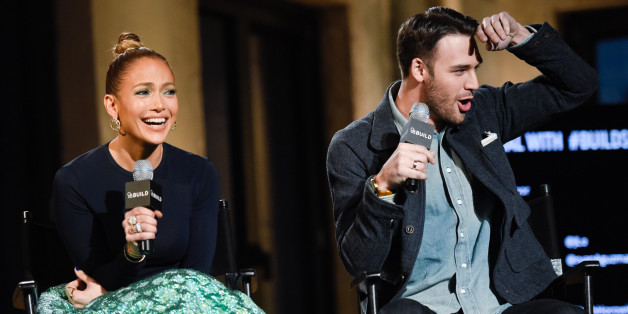 Jennifer Lopez got a little more "oomph" than she bargained for while filming her "The Boy Next Door" sex scene, co-star Ryan Guzman recently revealed.
While promoting the thriller's release on DVD and Blu-Ray, the 27-year-old actor told People magazine that he accidentally caused J.Lo to hit her head on the ceiling while the two were filming their intimate scene.
"It was right before we get into the very, very steamy part of the film," Guzman told People. "My character has to pick up Jennifer -- and me being stupid -- I put a little bit too much oomph into it."
"Let's just say that the next couple takes, I was very, very gentle," he added. "She was a trooper. She hit her head, she came right back down, and she said, 'Hey, I'm light. Just take it easy. You don't need to muscle up.' "
In "The Boy Next Door," Lopez stars as single mom Claire. The recent divorcee ends up having a passionate one-night stand with her younger neighbor Noah (Guzman) that she immediately regrets. But Noah's obsession with Claire ultimately takes a turn for the worse and puts her and her family danger.
Even before the film's release, Guzman wasn't afraid to talk about how awkward filming the sex scene with Lopez was.
"That was the time in the film when I was the most uncomfortable," Guzman told Latina last December. "We had to choreograph every piece... It was the most unsexy-really-sexy scene that you'll see on screen."
Before "The Boy Next Door" DVD and Blu-Ray release on Tuesday, Guzman also told Variety Latino that the film prompted intense reactions from J.Lo fans.
"Jennifer's fans have threatened me for treating her like that [in the movie] or for kissing her … I'd like to respond and tell them: "Like, you know it's not real life and it's just a movie?," Guzman said.
BEFORE YOU GO
PHOTO GALLERY
'The Boy Next Door'