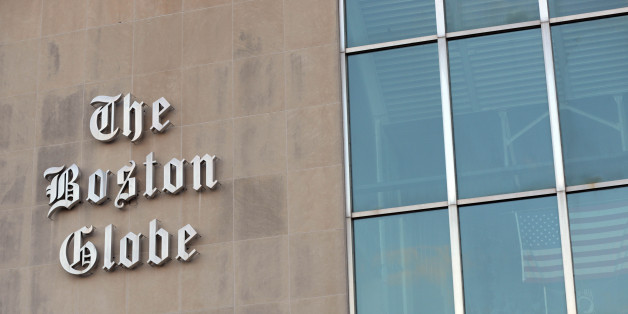 As journalists, we dutifully report on what's going wrong, from scandals and corruption to natural disasters and social problems. But far too often the media fails to show the whole picture, neglecting to tell the stories of what is working. From scientific breakthroughs to successful crime-reduction initiatives, the What's Working Honor Roll highlights some of the best reporting and analysis, from a range of media outlets, on all the ways people are working toward solutions to some of our greatest challenges.
Boston Globe Buys Lunch for Baltimore Sun Newsroom
As the Baltimore Sun staff works around the clock to cover the city's ongoing unrest following Freddie Gray's funeral, another newsroom has stepped up with a gesture of solidarity.
On Tuesday, the Boston Globe bought lunch for the entire Baltimore Sun office. Not just as a random act of kindness, but something deeper, given what Globe staffers experienced in the aftermath of the April 2013 Boston Marathon bombings.
In a letter to the Baltimore Sun, published by the Washingtonian, the Globe's editor Brian McGrory wrote, "We're looking on from here in deep admiration and empathy for what your newsroom is doing. You're really doing extraordinary work. Our people would like to send your people some sort of gesture of support."
It was truly an act of copycat generosity for the Globe. Back in 2013 when its staff was swamped with marathon coverage, the Chicago Tribune bought pizzas for the newsroom. The Globe knew how much just the smallest gesture can make all the difference.
Sun assistant managing editor Pete Sweigard showed his gratitude on Twitter:
Very kind gesture by the @BostonGlobe, which is sending lunch to @baltimoresun's newsroom today. Many thanks. #BostonStrong #LightForAll

— Pete Sweigard (@petesweigard) April 28, 2015
MORE:
Mic: 10 Images of the Baltimore Riots You Won't See on TV
The Atlantic: Establishing the Rule of Law in a Country Where Justice Hardly Exists
VideoInk: Women's Video Network VProud Partners with Indian Slam Poetry Duo
EcoWatch: 20-Mile Bike Lane Is Also Massive Solar Array
If you know a story you think should be on our Honor Roll, please send an email to our editor Catherine Taibi via catherine.taibi@huffingtonpost.com with the subject line "WHAT'S WORKING."