Summer is almost here and what better way to prepare than to get all of your summer tips from Didi Gluck, Deputy Editor of MORE Magazine! During our interview for Mondays with Marlo, Didi gave us her expertise on all things beauty and health including spring and summer nail color tips, insight on summer vacation hot spots, as well as a few tips on what to eat to help keep your skin looking flawless. Watch our entire interview above and don't forget to submit your questions on Facebook and Twitter to be featured on Mondays with Marlo!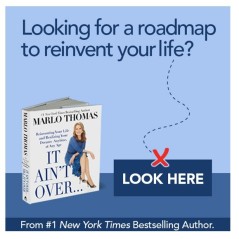 Add Marlo On Facebook:
Follow Marlo on Twitter:
Sign up to receive my email newsletter each week - It will keep you up-to-date on upcoming articles, Mondays with Marlo guests, videos, and more!