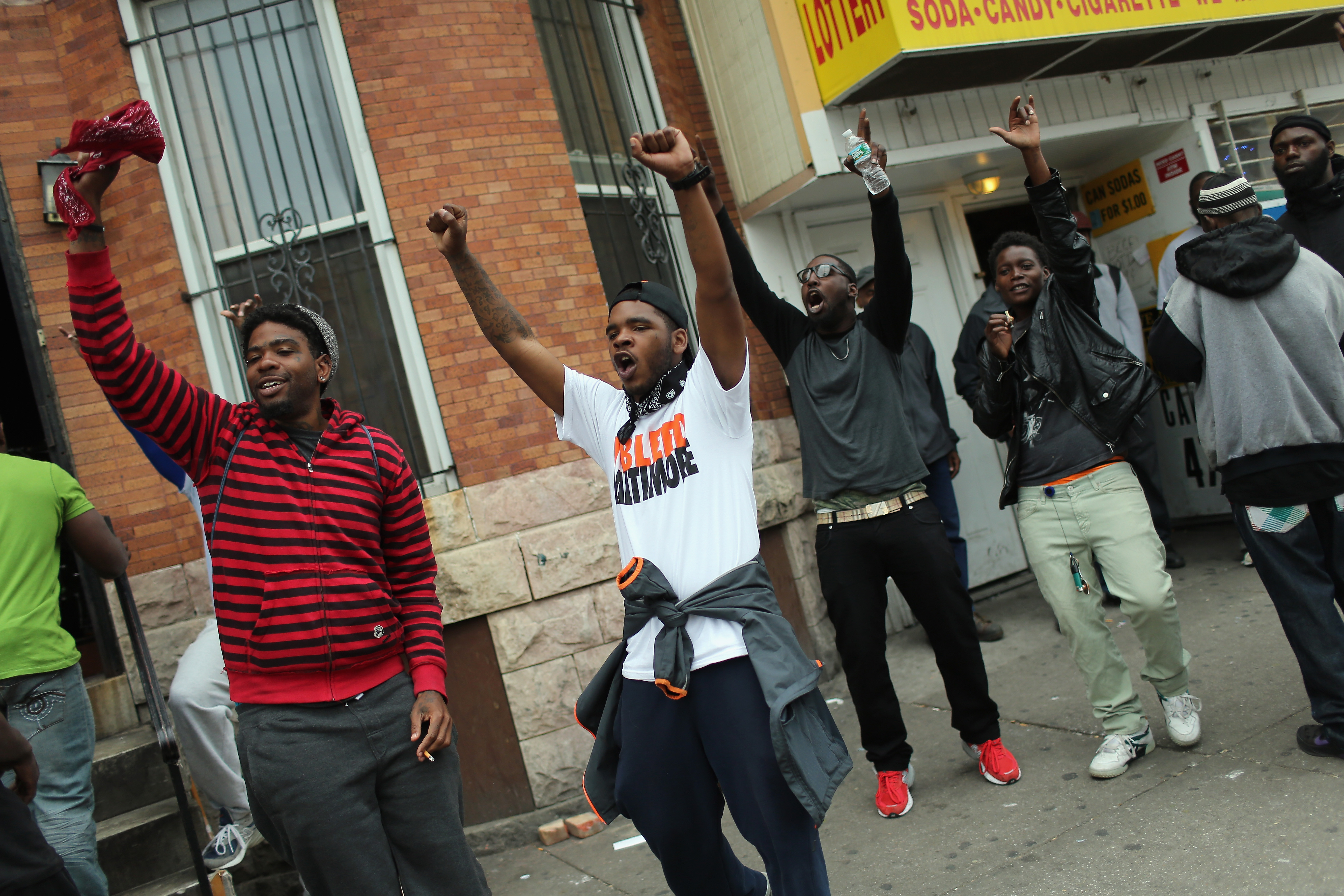 It wasn't expected -- but it was welcome.
Many Baltimore residents applauded Friday's announcement from State's Attorney Marilyn Mosby that Freddie Gray's death will be considered a homicide and that there is "probable cause to file criminal charges" against the police officers involved.
"I didn't expect that," said one Baltimore resident who participated in protests with his family and who wished to remain anonymous.
"I'm proud on this day that I can tell my daughter, my son, that we fought that day," the protester told The Huffington Post. "That's why I'm down here."
Six officers were charged in Gray's death, and warrants have been issued for their arrest. Among the charges are counts of manslaughter, involuntary manslaughter and second-degree assault.
"Accountability... you're getting it today," Mosby said at a press conference Friday. Moments later, cheers from the crowd could be heard, and drivers honked their horns in celebration.
Friday's announcement was received as momentous news by protesters and police critics, who have experienced months of frustration as other officers in similar controversial killings of black men have failed to experience legal consequences. In two of the most high-profile cases, grand juries declined to indict either NYPD Officer Daniel Pantaleo in the chokehold death of Eric Garner, or former Officer Darren Wilson in the shooting death of Michael Brown in Ferguson, Missouri.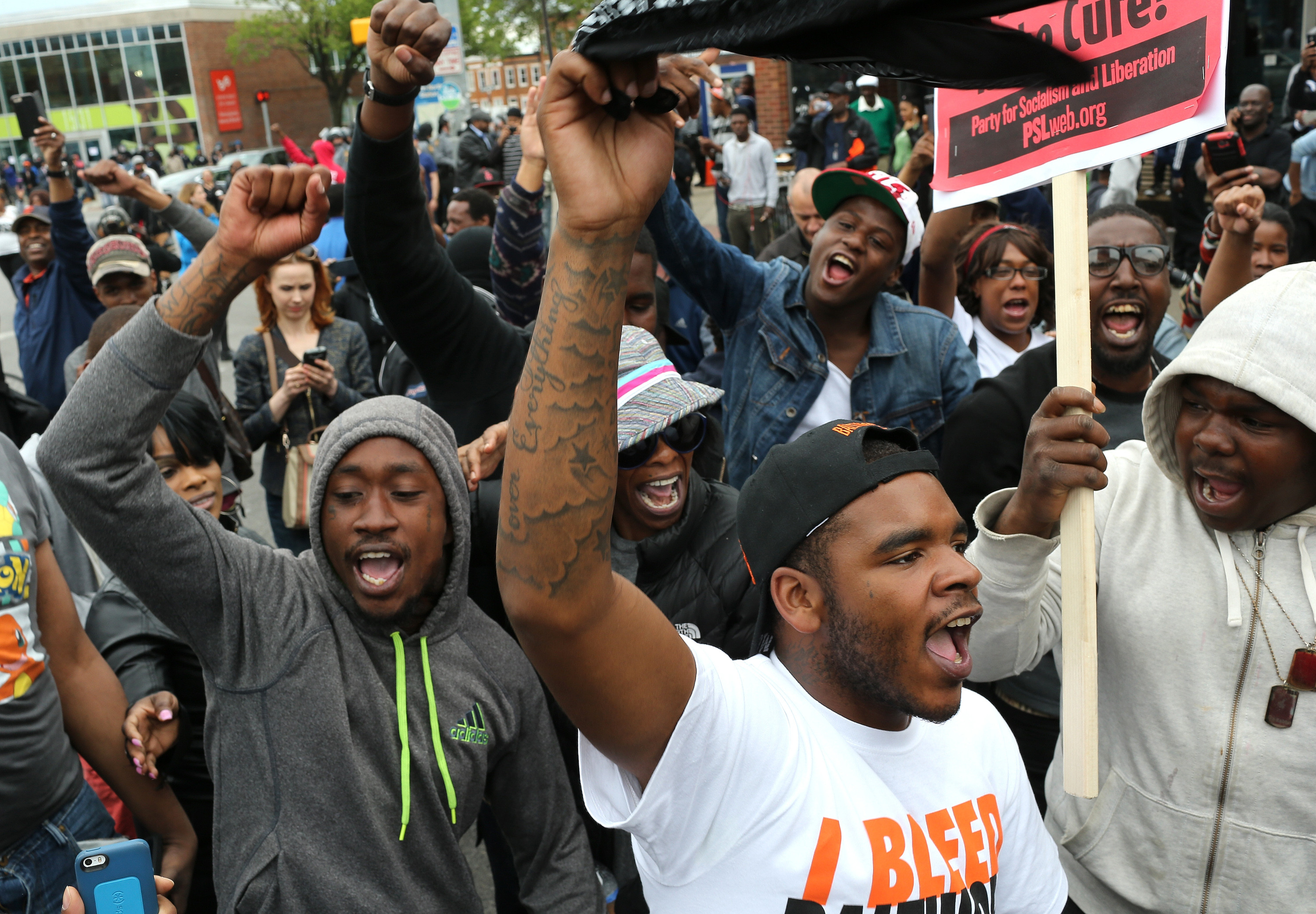 "Mosby's leadership in this moment is to be strongly commended," said Rashad Robinson, executive director of the civil rights group Color Of Change, in a statement. "Local prosecutors rarely hold local law enforcement accountable, and her acknowledgement that Freddie was illegally arrested and murdered sends a powerful message to prosecutors across the country to hold police accountable."
Mosby said that after Gray, 25, was arrested and put in the back of a Baltimore police van on April 12, he was not wearing a seat belt while in the van. She also said that his injuries were not sustained during the arrest, but rather while he was in the van. Mosby said Gray made requests for medical attention that were not immediately addressed, and said the officers were "willfully negligent" in that regard.
Malik Shabazz, founder and president of the organization Black Lawyers for Justice, spoke to reporters after Mosby's remarks.
"I want to congratulate State's Attorney Marilyn Mosby," said Shabazz, who last week led a large demonstration in protest of Gray's death. "Police officers are gonna be in handcuffs, they're gonna be arraigned, and that's what we wanted to hear."
"This courageous young black woman, this courageous young prosecutor, under the heat of the world, she has stood up and put the blame squarely where the blame belongs," he continued. "The blame did not rest on Freddie Gray for his own death, as the police tried to tell us. The blame rested on the Baltimore City Police Department."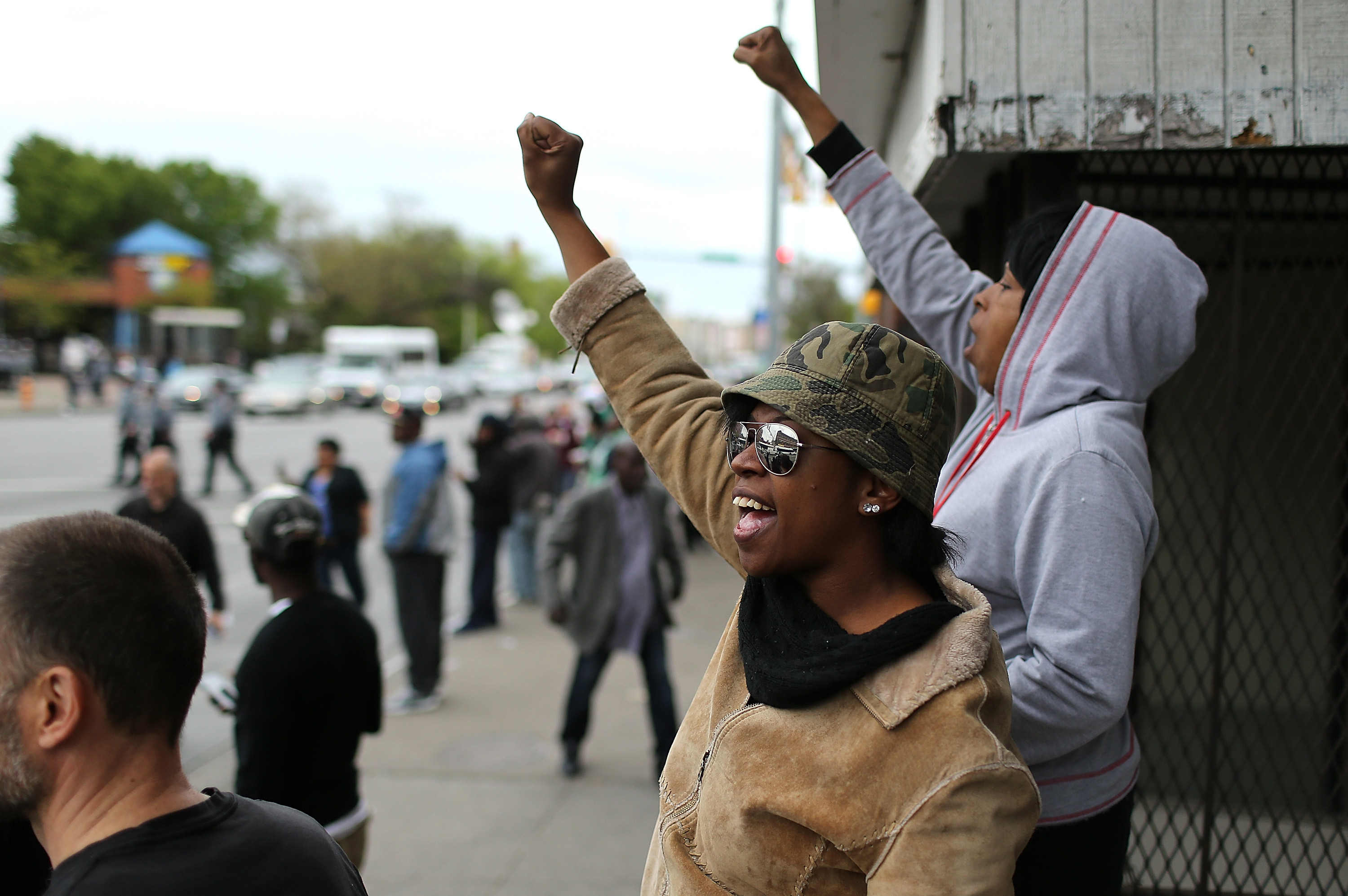 Mosby, the youngest top prosecutor in the nation, also addressed Baltimore protesters in her remarks Friday.
"I will seek justice on our behalf. This is a moment, this is your moment," Mosby said. "You're at the forefront of this cause and as young people, our time is now."
Rep. Elijah Cummings (D-Md.), who also congratulated Mosby outside City Hall, told reporters it was a "new day" in Baltimore.
"I said this at Freddie Gray's funeral -- I said, 'Did you see him?'" said Cummings. "Did anybody see this man?"
"Did they see this man who was a mother's child, who was trying to get through life? Did they see him as a human being?" Cummings went on. "And I come here today to thank God that Marilyn Mosby and her team saw him."
Although many in Baltimore welcomed Friday's news, there was also an awareness that the process is not yet over. The protester who declined to give his name told HuffPost that he will only be satisfied if the charges result in an effective prosecution and convictions for the officers.
"I wanna see 'em booked," the protester told HuffPost. "I wanna see 'em laying on the same metal concrete floor that I laid on a lot of nights for just loitering, for just hanging on corners. I wanna see them lay on the same cold floors and bundle up just like I had to do."
BEFORE YOU GO
PHOTO GALLERY
Baltimore Protests