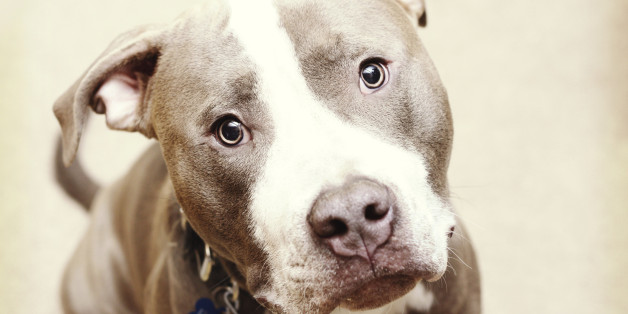 Researchers have traced a 2014 outbreak of plague in Colorado back to a pit bull, according to a new report by the U.S. Centers for Disease Control and Prevention.
A Colorado man identified only as "Patient A" fell ill in late June and was incorrectly diagnosed with pneumonia, according to Friday's report. More than a week later, doctors determined his fever, coughing and bloody mucus were caused by the bacteria Yersinia Pestis, which causes plague.
Doctors diagnosed the man with pneumonic plague, meaning the infection was in his lungs. It took 23 days in the hospital for him to recover, according to the report.
In the meantime, investigators with Colorado's Tri-County Health Department found that the man's dog, a 2-year-old American pit bull terrier, had recently been put to sleep after coming down with a severe fever and bloody cough. Two female veterinary workers who had contact with the dog fell ill with fevers and coughing a few days later.
Tests of the dog's lung and liver tissues came back positive for plague.
While Patient A was still in the hospital, a third woman who had "extended close contact" with the patient and also handled the dog's body was diagnosed with pneumonic plague.
None of the three women were as severely sick as Patient A, and all four patients survived.
Colorado health officials don't know whether the third woman caught the plague from Patient A or from the dog, Dr. John Douglas, director of Colorado's Tri-County Health Department, told NBC News.
If she did catch it from the man, it would be the first reported case of plague spreading from person to person in the United States in 90 years.
Pneumonic plague can be contracted through the air but usually requires "close contact" with an infected individual, according to the CDC. The better-known bubonic plague, which causes swollen lymph nodes called "bubos," is the result of Y. Pestis infecting the lymphatic system and is primarily spread by bites from infected fleas. A third variation, septicemic plague, is caused by the bacteria multiplying in the blood.
The Black Death, an epidemic that killed about 50 million people in Europe, Africa and Asia during the 14th century, was a combination of pneumonic, bubonic and septicemic plague.
Most plague cases today occur in Africa, according to statistics from the World Health Organization. In 2013, there were 783 reported cases worldwide and 126 deaths.
The United States sees about eight cases of plague in humans per year, Douglas told NBC, "virtually always" in rural areas in Western states.
"That is because the vector of plague is typically the prairie dog, although there are other rodents that can transmit [it] as well," he said.
Prairie dogs are common in the American West and Douglas advised visitors to wear bug repellent and socks when spending time in places where the rodents live. He also recommended giving dogs flea treatments and keeping them away from wild animals.
Contact The Author
BEFORE YOU GO
PHOTO GALLERY
Incredible Machinery Of Pathogens