If you've ever been tempted to make your own horchata, you know that there are countless recipes and techniques that each use different ingredients and slightly different flavor profiles. Some call for white rice, others use barley or seeds, like sesame; some use water, others use milk; several add in touches of lime zest, sugar or cloves. The combinations can be endless, but if you're looking for a fresh take on this traditional drink, try this version from #OWNSHOW.
Chia Seed Horchata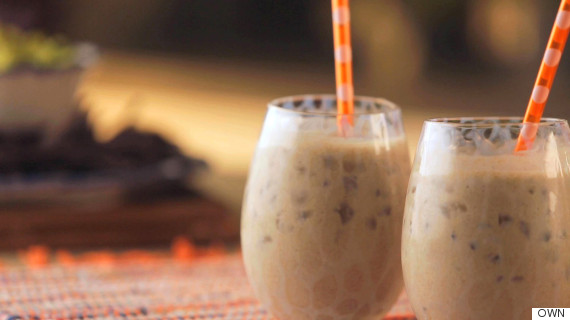 Ingredients
2 Tbsp. honey
1 tsp. vanilla extract
1 cinnamon stick
2/3 cup of chia seeds
1 cup raw almonds
5 1/2 cups of water
Directions
Pour almonds, chia seeds and 2 1/2 cups of warm water into a bowl. Add in the cinnamon stick and stir. Cover the bowl tightly with plastic wrap and refrigerate for 8 to 12 hours.
After soaking, remove the plastic wrap and cinnamon stick, and pour the mixture into a blender. Add the vanilla extract, honey and 3 cups of water. Blend until completely smooth.
Serve chilled over ice.
BEFORE YOU GO
PHOTO GALLERY
Cinco De Mayo Superfoods