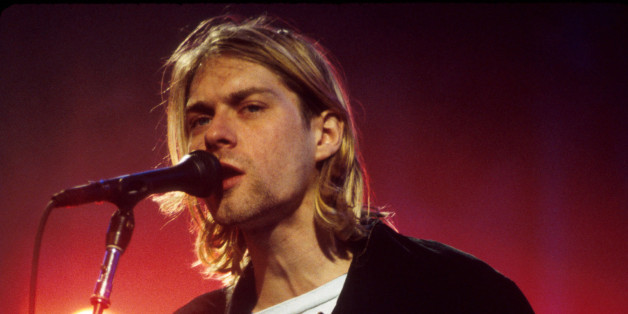 Smells like new music!
According to "Kurt Cobain: Montage of Heck" director Brett Morgen, an album of unreleased Kurt Cobain songs is coming soon. In an interview with Bedford + Bowery, Morgen said the new album should be out this summer, and it won't be what you expect:
[It] will feel like you're kind of hanging out with Kurt Cobain on a hot summer day in Olympia, Washington as he fiddles about. It's going to really surprise people.
For the documentary, Morgen is believed to have received unprecedented access into Cobain's life. The filmmaker said in the interview that he combed through 107 cassettes featuring over 200 hours of "never-before-heard or rarely heard music."
In addition to drawing on unreleased tracks that may end up on the album, Morgen's documentary also takes a deep dive into Cobain's personal life, revealing secrets even the biggest Nirvana fans don't know about.
Morgen's representatives did not immediately reply to HuffPost's request for additional comment about the album.
"Kurt Cobain: Montage of Heck" premieres on HBO Monday, May 4.
BEFORE YOU GO
PHOTO GALLERY
Kurt Cobain