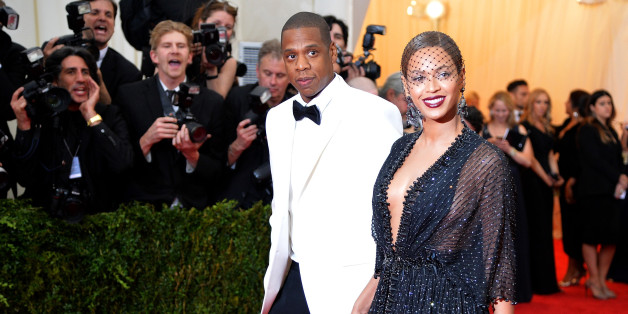 Last year's Met Gala was most memorable for an event that took place after the soirée itself had ended: the elevator incident. On May 5, Beyonce, Jay Z and Solange Knowles entered an elevator at an after-party at New York City's Standard Hotel, and what did or did not happen inside spawned one of Beyonce's best lyrics, an estimated kadrillion think pieces and even more rumors of Beyonce and Jay Z's impending divorce. One year later, they're still married.
When TMZ first posted security footage from inside the elevator -- the video showed what looked like Solange attacking Jay Z -- tabloids and critics cried scandal. Did Jay Z really ditch Beyonce to hang out with RiRi? Is that why Solange was ticked off? Or was there a possible Illuminati-related dispute?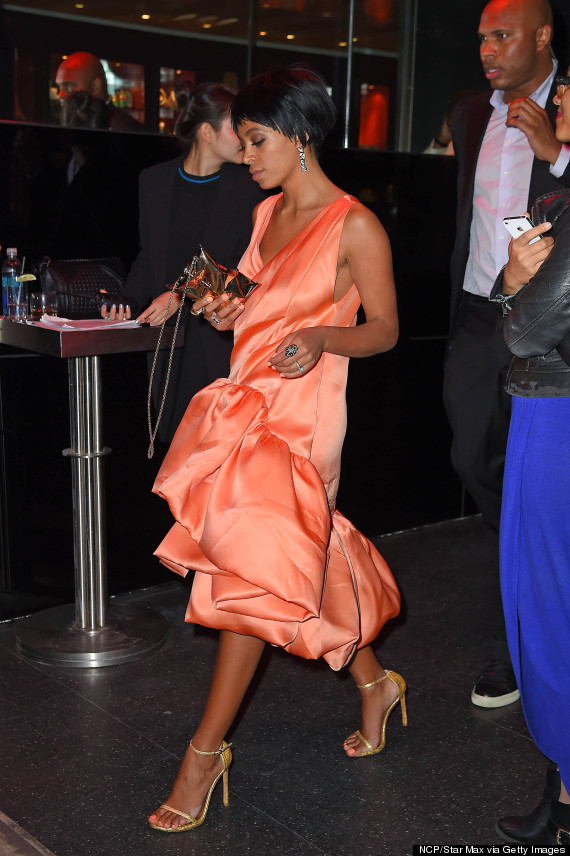 Solange leaves the afterparty on May 5, 2014.
The three of them released a joint statement soon after the event, sort-of-maybe-kind-of brushing the incident under the rug. "As a result of the public release of the elevator security footage from Monday, May 5th, there has been a great deal of speculation about what triggered the unfortunate incident. But the most important thing is that our family has worked through it," they said. Solange also supported this united front in an interview with Lucky magazine conducted two weeks after the video came out. "What we had to say collectively was in the statement that we put out, and we all feel at peace with that."
We'll probably never really know why the elevator beef went down, but we do know that Bey and Jay remain united, married and the kind of happy you see on Instagram. In the year since the elevator incident, Beyonce and Jay Z slammed the split rumors with with an emotional moment onstage at the VMAs, enjoyed a well-documented trip to Iceland and took big professional steps. (Bey released the premium version of her self-titled album, Jay Z launched Tidal). The family also celebrated Tina Knowles and Solange's weddings.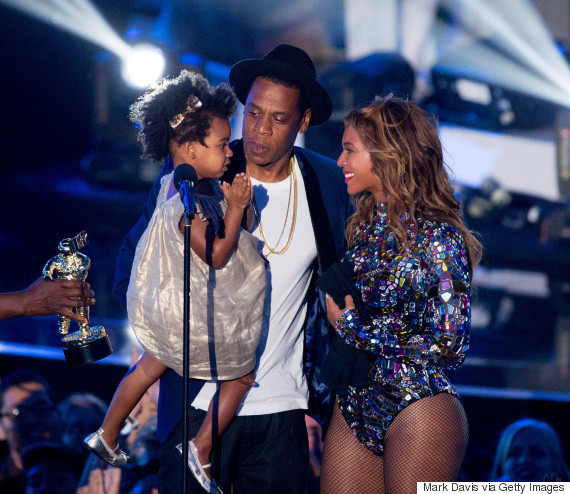 Blue Ivy and Jay Z celebrate Beyonce at the MTV VMAs.
Never forget, though: "Of course sometimes shit goes down when there's a billion dollars on an elevator."
BEFORE YOU GO
PHOTO GALLERY
Beyonce And Solange's Most Stylish Moments Together