[Beep boop beep].
"Star Wars" isn't known for its comedy. Especially when it's really trying to be funny.
View post on imgur.com
Yeah, you're with us. Anyway ...
There are a few minor chuckles here and there throughout the series, but usually nothing that's necessarily laugh-out-loud funny. Besides, that's really not why people watch it. Sure, Yoda's introduction is pretty goofy, but this scene on Jabba's sail barge might be the closest thing to an actual comedic moment. It's what we believe is the funniest moment in all the "Star Wars" films: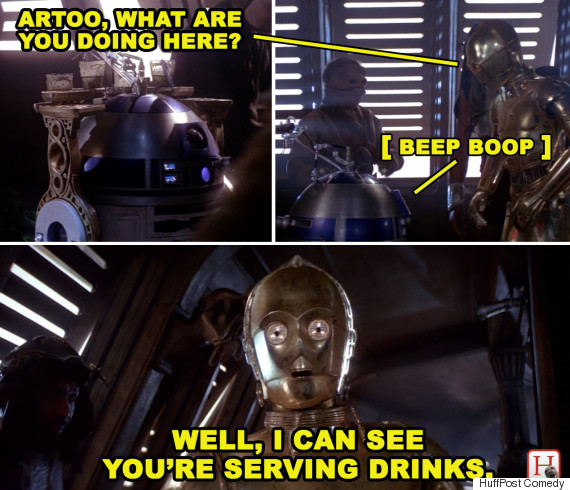 A close second goes to Han Solo's "We're fine ..." exchange with the Imperial officer while breaking the Princess free in "A New Hope."
What's your favorite "funny" moment in the "Star Wars" films?

BEFORE YOU GO
PHOTO GALLERY
15 Adorable Animals Dressed Up In Star Wars Costumes