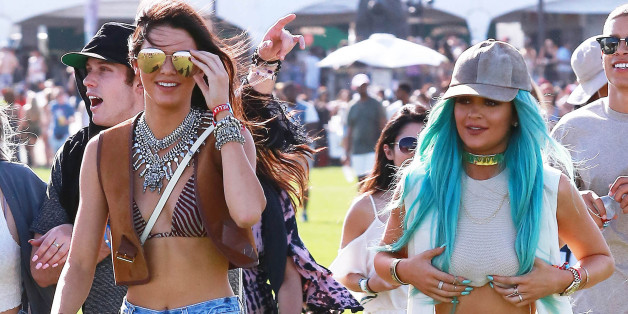 "Kylie" and "Kendall Jenner" might become trademarks.
The Jenner sisters filed applications last month with the U.S. Patent and Trademark Office to trademark their names, TMZ noted Monday.
Kylie Jenner moved to trademark both her full name for placement on goods like totes bags and umbrellas, as well as just "Kylie" -- which could pose a problem for others with the moniker -- for "entertainment in the nature of providing information by means of a global computer network in the fields of entertainment, fashion and pop culture; entertainment services, namely, personal appearances by a celebrity, actress and model."
Meanwhile, Kendall Jenner wants to trademark her name for use on clothing, hair accessories, bags and beauty products, among other items.
The two also filed applications to trademark both "Kendall & Kylie" and "Kendall and Kylie."
The teens' business ventures have ramped up in recent years, with their names appearing on everything from a PacSun clothing line to a young adult sci-fi novel.
BEFORE YOU GO
PHOTO GALLERY
Kendall et Kylie Jenner