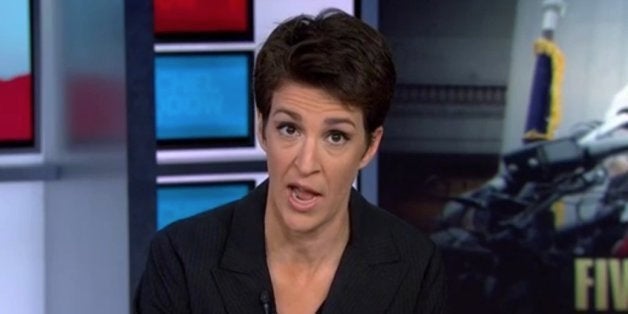 Rachel Maddow tore into Republican presidential candidate Carly Fiorina on her show Monday night, pointing out the irony of the former Hewlett-Packard CEO having failed to register carlyfiorina.org.
Fiorina, who announced her candidacy on "Good Morning America," told the show's George Stephanopoulos that she would make a good commander-in-chief because she "understand[s] technology, which is a tool to reimagine government and re-engage citizens in the process of government."
But as Maddow pointed out, if you mosey on over to carlyfiorina.org, you get this: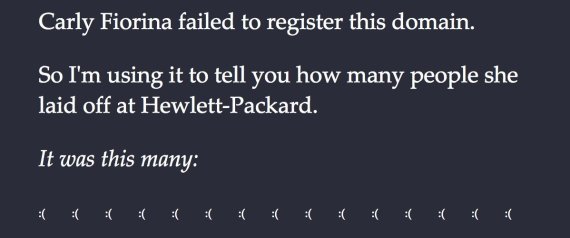 What follows are more than 30,000 sad faces -- one for each person who was laid off during Fiorina's tenure at Hewlett-Packard. But the former CEO made off just fine, getting a $21 million severance package when she was pushed out.
"It has been said once before in her political career. It will be said again: Carly will now disappear," Maddow said.