If you love cookies, and you really love cake, you're going to fall head over heels for the latest creation by Charles Phoenix, the guy who brought us the Cherpumple, the holy trinity of Thanksgiving desserts. Behold, the bold, daring, sugar-filled Cream-Soaked Cookie Cake: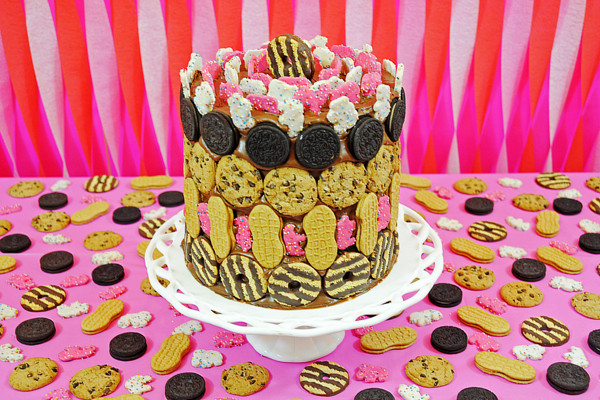 Phoenix's latest creation is the perfect marriage of cookie and cake, blended into what is quite possibly one of the most decadent desserts to have graced the face of this earth. There are cookies baked INSIDE of this cake. Five kinds of cookies, to be exact: Oreos, Nutter Butters, Chips Ahoy, Fudge Stripes and Animal Crackers. And the cookies were soaked in cream before being baked into the cake. The whole thing comes together with a milk chocolate frosting -- and more cookies to decorate the outside, naturally.
This is one frighteningly delicious cake. Take a look at its insides: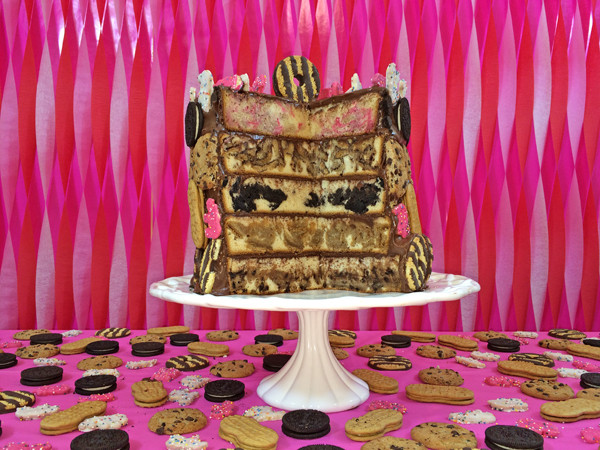 It's obscenely rich, but insanely good. It's also way too easy to make, using boxed cake mix. If your sweet tooth can't wait to bite in, head on over to Charlesphoenix.com for the Cream-Soaked Cookie Cake recipe.
BEFORE YOU GO
PHOTO GALLERY
The Best Chocolate Recipes