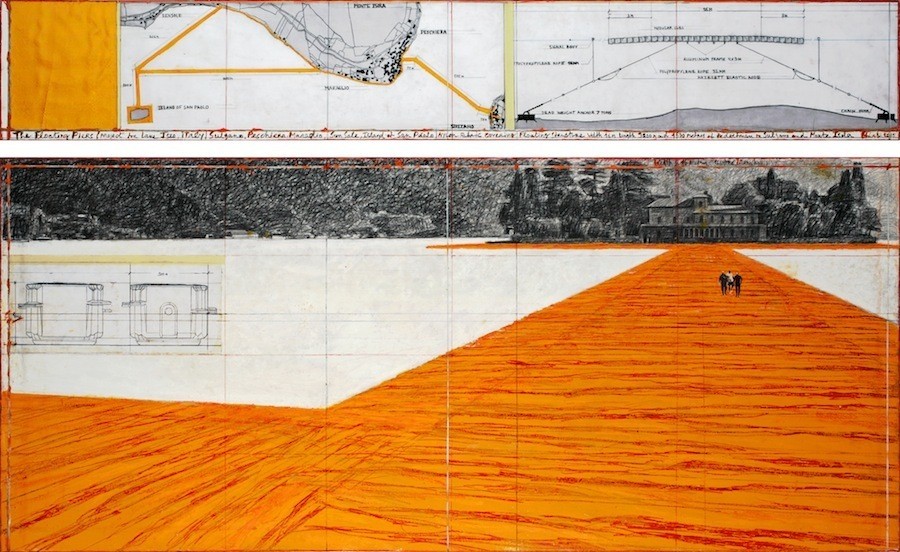 "The work of art is a scream of freedom," artist Christo famously said. For the first time in 10 years, the artist will scream once again, embarking on a colossal ephemeral artwork that's as ambitious in scale as it is in imagination.
The Bulgarian creator is known for his monumental and enchanting site-specific artworks, collaborations with his late wife and partner Jeanne-Claude. The two bewitched the world with their gargantuan-scale projects, such as wrapping the coast of Australia's Little Bay in 95,600 square meters of synthetic fabric, or surrounding eleven islands in Miami's Biscayne Bay with 603,850 square meters of pink polypropylene floating fabric.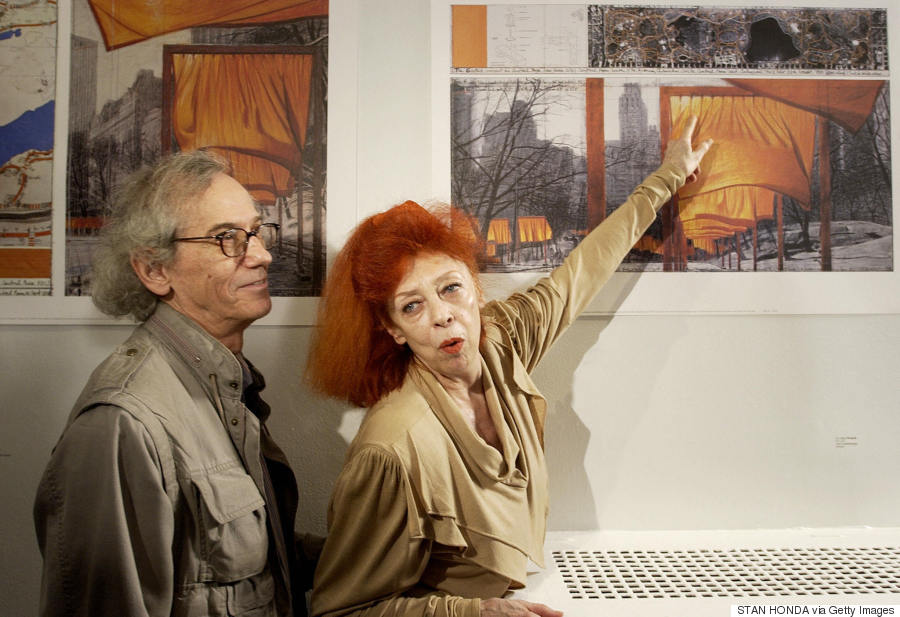 The pair's most recent completed work is "The Gates," a $21 million dollar project which was fully realized over the course of 30 years, finally finished in 2005. With the help of 750 employees, the artists achieved their grand vision of installing 7,503 gates of saffron-colored fabric in New York City's Central Park, turning the iconic destination into a vision from a dream. Four years after "The Gates," Jeanne-Claude passed away at 74 years old, after suffering complications following a brain aneurysm.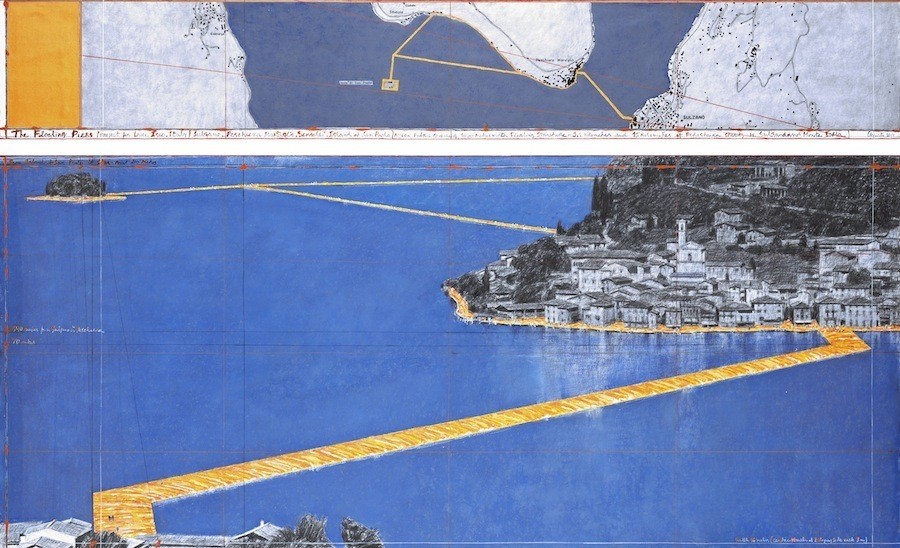 Christo, 80, has announced plans for his first new large-scale project since his wife's death, and, as we'd hoped, it's a doozy. The artist plans to connect Italy's Lake Iseo with a 3-kilometer long floating pier which visitors can walk on and feel the movement of the waves beneath them. The pier will be made of 70,000 square meters of shimmering yellow fabric covering a floating dock system, and will lead visitors from Sulzano to Monte Isola, as well as to the island of San Paolo.
The piece, aptly titled "The Floating Piers," will only exist for 16 days before being de-installed. The work is set to be constructed in June of 2016.
Christo and Jeanne-Claude always resisted digging for a deeper meaning in their artworks, insisting that magic resided in the visual experience of seeing what seems impossible. In 2005, The New York Times' Michael Kimmelman praised "The Gates" as "a work of pure joy, a vast populist spectacle of good will and simple eloquence, the first great public art event of the 21st century."
PHOTO GALLERY
The Floating Piers
BEFORE YOU GO
PHOTO GALLERY
Christo And Jeanne-Claude