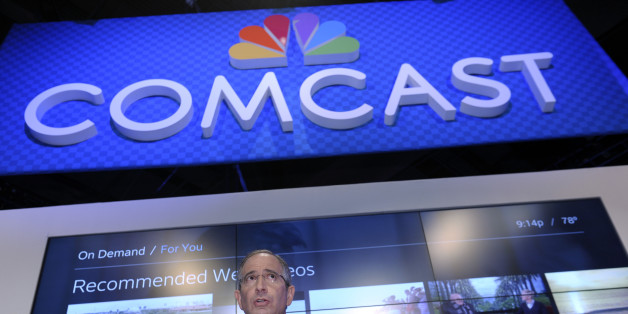 By Lisa Richwine
CHICAGO (Reuters) - A new feature on Comcast Corp's pay television service will let parents activate a child-friendly zone that provides access only to age-appropriate shows and movies, the company said on Tuesday.
Chief Executive Brian Roberts also announced the launch of a voice-controlled remote control for Comcast's X1 operating system that can search and record tens of thousands of TV shows and movies with commands such as "Watch ESPN" or "Record Saturday Night Live."
Comcast and other pay TV providers are adding new features to lure and keep subscribers in the face of competition from online video outlets such as Netflix Inc and Google Inc's YouTube.
The Kids Zone will be added to the X1 platform within the next few months. It will include live content, digital video recordings and on-demand movies and TV shows.
It also will carry ratings and reviews from Common Sense Media, a non-profit group that focuses on the effects of media and technology on children.
Roberts demonstrated new features at the Internet & Technology Expo, an industry trade show in Chicago. He asked the voice-controlled remote control to find "life is like a box of chocolates," prompting the screen to tune to the scene in "Forrest Gump" that included that quote.
He also joked about Comcast's failed $45 billion bid for Time Warner Cable Inc, which the company dropped last month after resistance from regulators.
"Show me the Comcast-Time Warner Cable merger," Roberts instructed the device. A scene showing an explosion from the "Fast & Furious" movie franchise appeared on screen.
"We are moving on," he said.
(Reporting by Lisa Richwine; Editing by Stephen Coates and Dan Grebler)