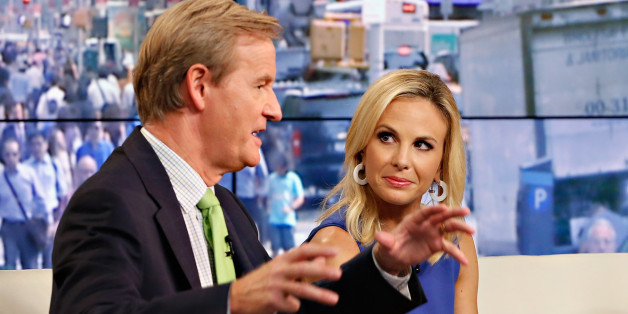 "Fox & Friends" co-hosts tore into President Barack Obama on Tuesday morning over his handling of murdered NYPD Officer Brian Moore.
Fox News' senior White House correspondent and guest host Ed Henry began the discussion by pointing out that while walking around New York City on Monday night, there was a lot of traffic because Obama was in town, but not a lot of traffic due to "protests for the police officer."
"You knew the president was here, and you wondered -- I did -- if he would pay respects to the family in person of Brian Moore," co-host Elisabeth Hasselbeck said.
She then criticized the president for a speech he gave in the Bronx on Monday, addressing Moore's death along with the recent nationwide protests over police misconduct. During the speech, Obama made a comment that there are too many black and Latino men in the United States who have been treated unfairly by officials.
Hasselbeck called his words "a verbal assault on law enforcement."
"On the very day that you saw Brian Moore leaving the hospital dead after being shot while on duty, the president takes the opportunity to say something like that," she continued.
Henry added that while there are some "bad apples" among officers, the president cannot attack everyone involved in law enforcement.