A Florida woman who tweeted that she was "2 drunk 2 care" before killing a pair of best friends in a fatal, wrong-way crash in 2013 was sentenced Monday to more than two decades in prison.
Kayla Mendoza, 22, pleaded guilty to two counts of DUI manslaughter in February. At her sentencing Monday, Mendoza read a tearful apology to the families of her victims, telling them that her "guilt is overwhelming" and that she wished she could "trade spaces" with the women she killed.
"This all may be my fault, but at the end of the day, I'm a human being just like everyone else," Mendoza said. "I have a heart, and it aches everyday. ... My life has changed and I will never be the person I was before."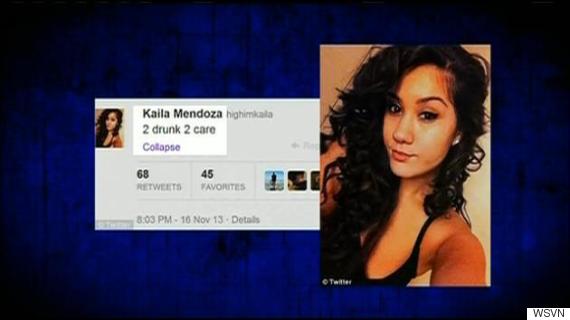 Kayla Mendoza tweeted that she was "2 drunk 2 care" before a fatal car crash in 2013.
A judge sentenced Mendoza to 24 years in prison and six months probation on May 4, Local 10 News reported. The judge also permanently revoked Mendoza's driver's license and ordered her to pay the cost of the prosecution and investigation.
On Nov. 17, 2013, Mendoza crashed head-on with another car while driving the wrong way on the Sawgrass Expressway in Fort Lauderdale, killing Kaitlyn Ferrante and Marisa Catronio, both 21.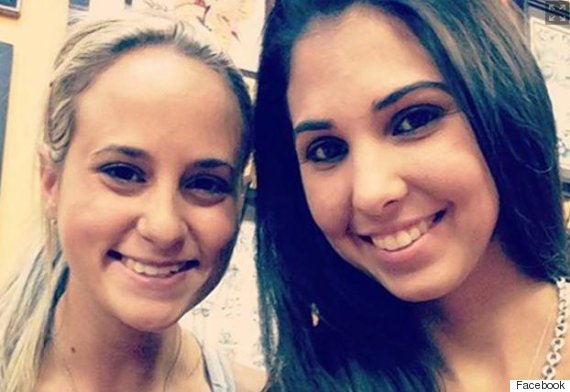 Kaitlyn Ferrante (left) and Marisa Catronio were killed after Mendoza collided with their car head-on.
Mendoza wasn't legally old enough to drink at the time of the crash and didn't have a driver's license, according to WSVN.
Hours before the fatal collision, Mendoza tweeted that she was "2 drunk 2 care" from a Twitter account where she'd dubbed herself a "pothead princess" and bragged that her car permanently smelled like marijuana, the New York Daily News reported at the time.
WSVN reported that according to court records, Mendoza had been drinking at a Coral Springs restaurant prior to the crash and had a blood alcohol level of .15. The Florida Highway Patrol also told the outlet that she had traces of marijuana in her system. Her car was moving at over 80 miles per hour.
Mendoza broke both her legs in the crash and was hospitalized for several weeks. Catronio died at the scene of the crash, and Ferrante died several days later.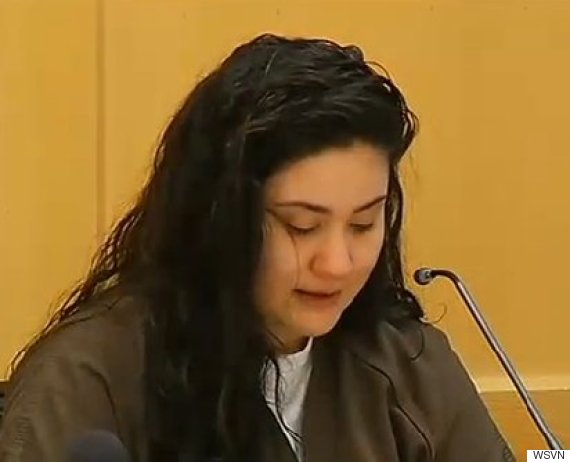 Mendoza reads an apology to the victims' families in court.
In a video of the court proceedings, the victims' families appeared unmoved by Mendoza's apology.
"You took everything I worked so hard to keep safe and protected and destroyed it in one second, [one] careless second. You destroyed it all," Christine Ferrante, the mother of Kaitlyn Ferrante, said in court.
"How do you forgive someone that ruined your life and your family's life forever?" said Dustin Catronio, Marisa Catronio's brother.
Like Us On Facebook |

Follow Us On Twitter |

Contact The Author
WSVN-TV - 7NEWS Miami Ft. Lauderdale News, Weather, Deco
BEFORE YOU GO
PHOTO GALLERY
Too Much To Drink?