The crash of the Hindenburg was one of the most jarring aviation disasters of its day.
Thirty-six people, including passengers and crew, were killed when the hydrogen-filled zeppelin ignited while attempting to dock with its mooring mast at Naval Air Station Lakehurst, New Jersey, on May 6, 1937. Although the exact cause of the blaze remains debated, spectacular photos and film footage of the fiery wreck were enough to shatter public confidence in zeppelin travel, ending an era of aviation.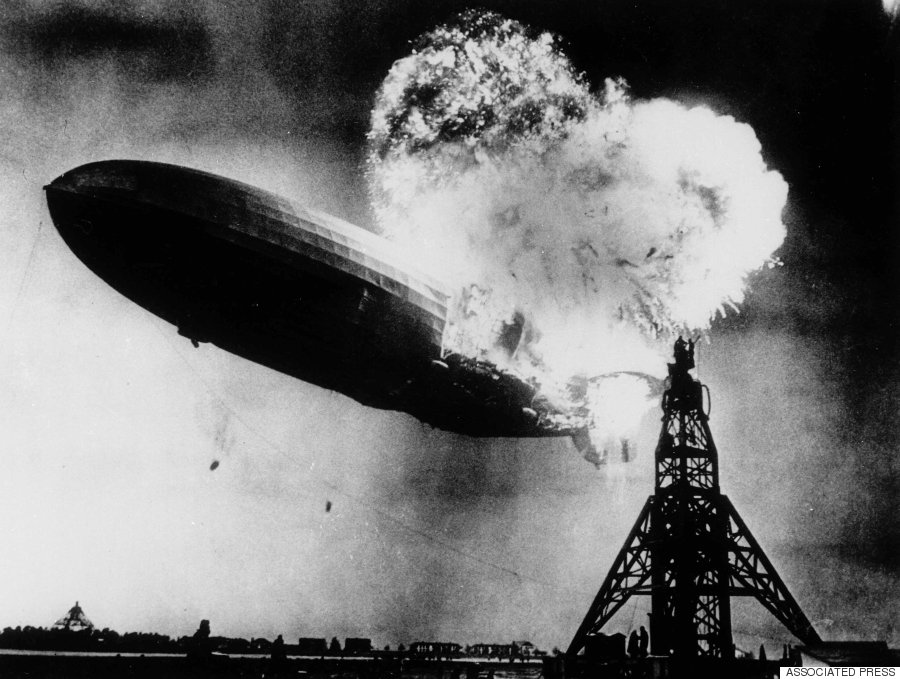 This photo, taken at almost the split second that the Hindenburg exploded, shows the 804-foot German zeppelin just before the second and third explosions send the ship crashing to the earth over the Lakehurst Naval Air Station in Lakehurst, N.J., on May 6, 1937.
Perhaps the most iconic images of the crash are those that show the airship on fire, but other, lesser known photos of the Hindenburg and its aftermath are compelling in their own right. How bizarre it is to spot a dirigible soaring over lower Manhattan hours before its historic demise; or to see swastika-draped caskets on display in New York City, before their return to Nazi-controlled Germany.
(All photos and captions: Associated Press)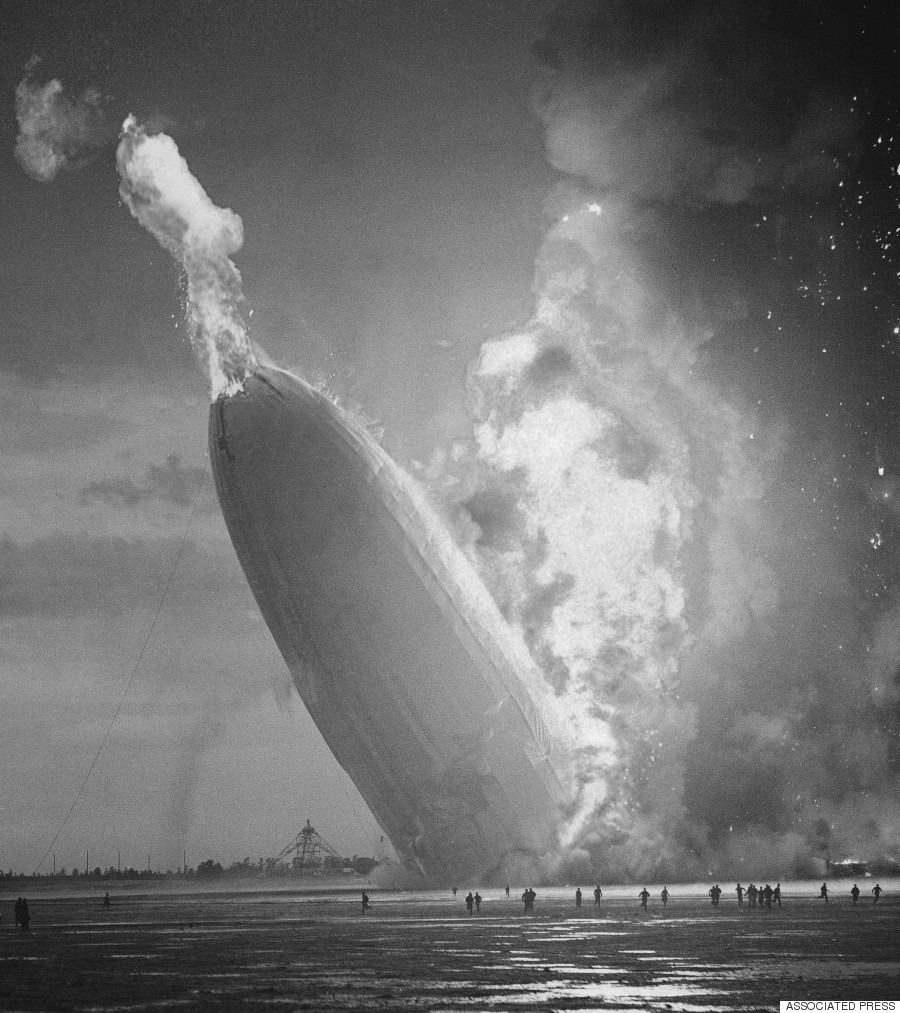 PHOTO GALLERY
Lesser Known Images From Hindenburg Disaster
BEFORE YOU GO