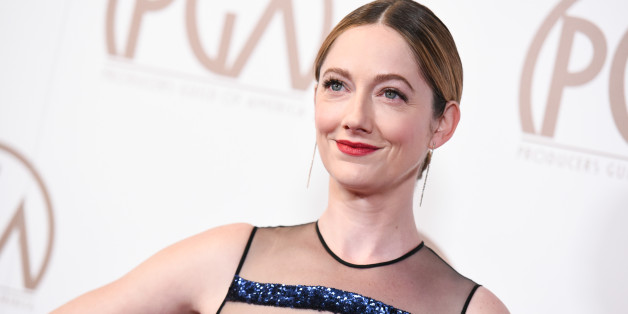 Judy Greer is calling "bulls***" on the gender pay gap.
The "Married" star does not mince words in a new op-ed for Glamour about the difference in pay for men and women. She noted that her status as a successful actress does not change the bottom line.
"In the past few months, I've become convinced of one thing: If I were a man, I'd be paid more," she wrote. "I realize that some people may not sympathize with an actress who gets to be in movies and on TV or a living. But if you take away names and vocations, the fact is that in 2015 a man is still getting paid more money to do the same job a woman does, in Hollywood and everywhere else. And no matter where you live or what you do, that's bulls***."
Read Greer's entire essay over at Glamour.com.
According to numbers from the Bureau of Labor Statistics, women earn on average just 78 cents for every $1 a man earns in the U.S. In some states, that figure is as low as 66 percent.
In Hollywood, the issues are no better.
Citing a study from the Center for the Study of Women in Television and Film at San Diego State University, Greer highlighted how only 12 percent of the top-grossing films of 2014 had female leading roles, a lower figure than in previous years. This means fewer jobs for actresses and, Greer wrote, less inclination for them to ask for pay raises.
The 39-year-old star hopes to set an example for her 18-year-old stepdaughter and open her eyes to the issues of income inequality.
"I can encourage her to negotiate, ask questions, and stand up for herself," she wrote. "I can remind myself to try that too. And in Hollywood I can continue to fight for more movies and TV shows—with bigger budgets—that value women. Women who are more than arm candy. Women who are layered and flawed, just like us. Women who kick ass. And yes, women who get paid for it."
BEFORE YOU GO
PHOTO GALLERY
11 Celebrity Quotes For Equal Pay Day