An alleged bank robber's ego led to his arrest, after he posted video on Instagram that gives a first-person perspective of the heist.
Dominyk Antonio Alfonseca, 23, was arrested Monday afternoon in Virginia Beach, Virginia about 20 minutes after he robbed the TowneBank, police say.
Alfonseca may have helped investigators build a case because he posted videos of the alleged robbery and a photo of his hold-up note on his Instagram account, Fox6Now.com reports.
Alfonseca allegedly walked up to the teller and handed the female teller a note with the following:
"I Need $150,000 Bands Right Now!! Please Police take 3 to 4 minutes to get here, I would appreciate if you Ring the alarm a minute after I am gone… make sure the money doesn't blow up on my way out. :-)"
He also posted a photo of the note, and video showing stacks of cash:
Police said the teller gave Alfonseca an unspecified amount of money, and then the suspect fled. He posted photos and videos of the heist shortly before his arrest, according to 13NewsNow.com.
Alfonseca was collared and charged with bank robbery, but he believes his Instagram posts will vindicate him. He told WTKR-TV that he did not rob the bank, he just "asked for the money."
"I don't know how I'm a robber because I asked for it. She could have said no, and I could have left," he told the station.
Alfonseca said he posted the evidence to protect himself from accusations that he was armed in case he was arrested.
"A robbery is going in and demanding something and taking the money," Alfonseca told WAVY TV. "I didn't do that."
Alfonseca elaborated his unique theory of income distribution to HamptonRoads.com.
"I'm basically asking permission for money," he said. "In my eyes, I did not commit a robbery, and I feel I'm being charged without reason."
Alfonseca is due in court June 12.
He told WAVY TV he believes he will be found innocent of all charges.
"Police told me, 'We are just doing our job,' and I don't think they even believe there was a crime," Alfonseca said.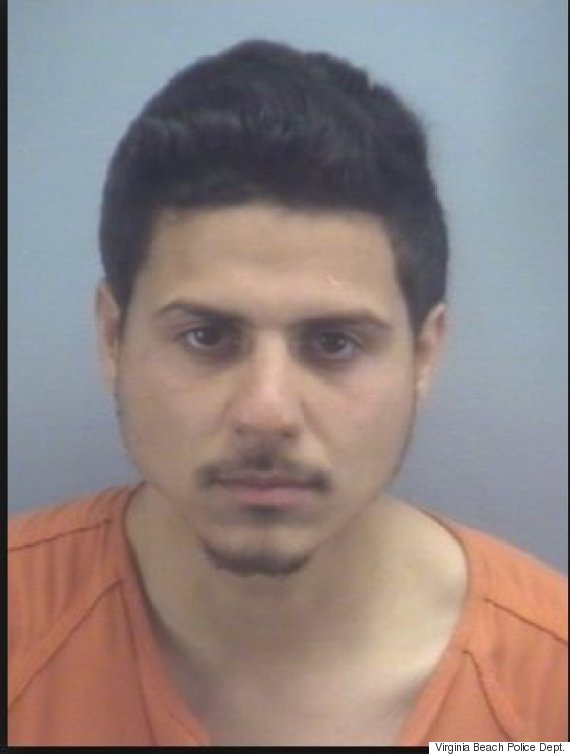 Like Us On Facebook |

Follow Us On Twitter |

Contact The Author
BEFORE YOU GO
PHOTO GALLERY
Caught On Camera