In March, Kevin Blandford's employer gave him a free luxury vacation to Puerto Rico. The catch? He couldn't take his baby for liability reasons, and his wife didn't want to leave their child.
Blandford took a friend on the trip instead, and documented his sad solitude in an Imgur series called "Not a single second of fun in Puerto Rico" . The gallery went viral with 2.5 million views.
Last week, the Puerto Rico Tourism Agency flew him and his family back to the Wyndham Grand Rio Mar Beach Resort & Spa to redo and re-photograph the trip. Blandford brought the same clothes as last time to match the images.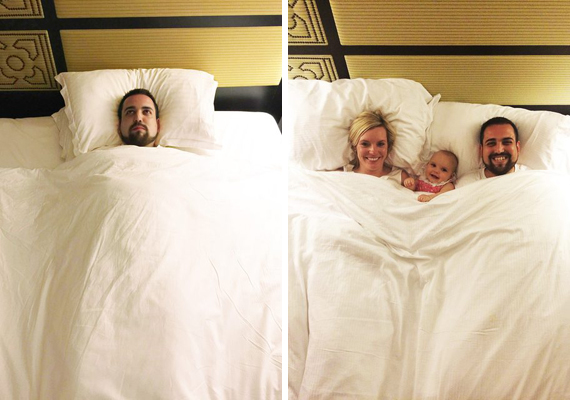 Courtesy of Kevin Blandford
"It was amazing," Blandford tells The Huffington Post. "My wife had a lot of fun. It was really great."
It was the couple's first vacation with their baby, and Blandford recalls "she hated the water when we got off the catamaran into the deep ocean [...] But, when we got her into the pool she was splashing and very happy. That was probably my favorite part."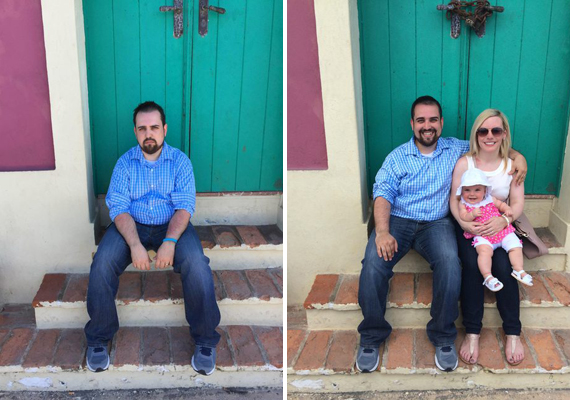 Courtesy of Kevin Blandford
Check out the gallery of their trip below.
Won another trip to Puerto Rico, but this time with my wife. Had many seconds of fun.
BEFORE YOU GO
PHOTO GALLERY
Family Vacations Gone Horribly Wrong