In cooperation with our longstanding partner Crowdrise, The Huffington Post is celebrating its 10 year anniversary by focusing on the promise of the next 10 years. We're highlighting causes that are near and dear to our ethos -- causes where we believe meaningful progress can be made in the coming decade -- and empowering readers to act and take part. Join us!
Far too many women around the world are still dying as a result of inadequate medical care before, during and after childbirth. But the tide is turning.
Maternal and child deaths have fallen significantly in recent years, with mortality rates of children under 5 plummeting 49 percent between 1990 and 2013. But that's just the start, according to Dr. Laura Laski, chief of sexual and reproductive health at the United Nations Population Fund (UNFPA).
Laski told The Huffington Post she finds it encouraging that the United Nations, together with various advocates, government partners and nongovernmental organizations, have all committed to improving women and children's health.
Here's the kind of progress we may see over the next decade:
We'll get closer to ending preventable maternal deaths...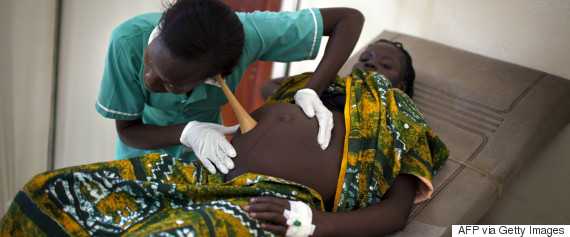 By 2030, the U.N. has vowed to significantly reduce preventable maternal deaths. The goal is to go from the current rate of 210 deaths per 100,000 live births to fewer than 70.
Improving access to reproductive health services is key. To that end, UNFPA is ramping up its emergency obstetric and newborn care programs, which offer surgical procedures, antibiotic maintenance and the manual removal of placentas, among other things.
...and newborn and child deaths, too.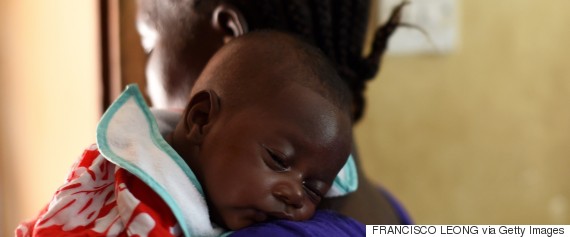 Despite the positive trends, 8.2 million children under age 5 die every year, nearly half of them newborns, according to the World Health Organization (WHO).
The first week of a child's life is the riskiest, so the UNFPA is pushing for wider training in lifesaving measures like emergency resuscitation.
Former Microsoft CEO Bill Gates has said that with improvements in sanitation, vaccination and other areas, child deaths can fall by 50 percent in the next 15 years.
Universal access to contraception will become a reality.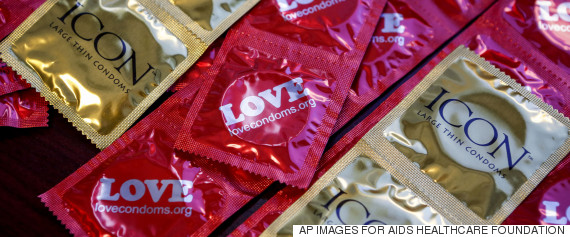 More than 220 million women in developing countries don't have access to contraceptives. A number of organizations are working to change that.
The UNFPA's Maternal Health Thematic Fund, which operates in 43 countries, provides first-time mothers with family planning education.
The UNFPA is also partnering with ministries and NGOs to give adolescents access to youth-friendly health packages, which include various affordable forms of contraception.
The goal is to ensure "universal access to sexual and reproductive health care services" by 2030, according to the U.N.
More clinics will have access to clean water.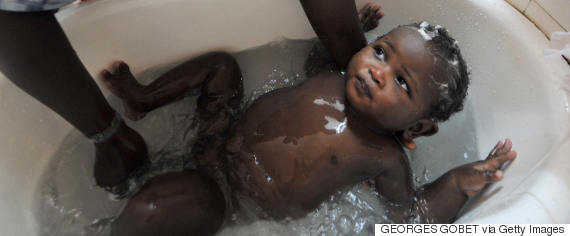 Every year, nearly half a million babies in the developing world die within their first month of life, simply because they were born into unhygienic conditions, according to a study by the nonprofit WaterAid.
Some underfunded medical clinics struggle so much that pregnant women are required to cart their own water to the facility.
But a number of developing countries have made vast progress.
Thanks to greater spending on health care, Malawi has seen its child mortality rate fall by 72 percent since 1990.
To help bring those numbers down even further, the NGO Freshwater Project International is conducting a two-year pilot program to bring cost-effective clean water systems to birthing centers in rural areas of Malawi.
A similar program in 2007 helped expecting mothers practice better hygiene and water habits. It supplied 15,000 pregnant women with free hygiene kits during their first antenatal clinic visit. The kits included a bar of soap, a water storage container with a tap and a bottle of WaterGuard, a chemical solution used to treat water and make it safer.
In a follow-up assessment, the program's organizers found that the women's use of WaterGuard had skyrocketed from 1 percent to 61 percent, according to a blog post by Anangu Rajasingham for Harvard's Maternal Health Task Force.
The U.N. says its goal is to "achieve universal and equitable access to safe and affordable drinking water" by 2030.
More mothers will breastfeed their babies.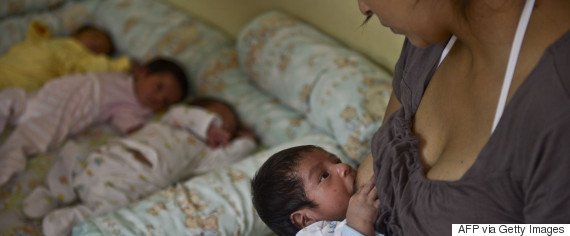 Less than 40 percent of children worldwide are exclusively breastfed during their first six months of life, according to UNICEF.
It's a devastating lapse considering that breastfeeding supports healthy brain development and reduces the risk of type 2 diabetes and certain infections.
However, countries are using a number of innovative methods to tackle the problem.
Brazil, for example, has the largest network of breast milk banks in the world, allowing donors to give milk to newborns whose mothers can't produce enough themselves, according to UNICEF.
And in recent years, Kenya has cracked down on baby formula manufacturers, outlawing advertisements of the product and preventing health workers from accepting gifts from the formula industry, according to IRIN.
Thanks to advancements in antiretroviral drugs and a better understanding of infection transmission, mothers with HIV can now safely breastfeed their babies, according to WHO. Breastfeeding is particularly critical for these children because it helps them avoid malnutrition, which has been strongly linked to HIV infection, according to UNICEF.
"When I breastfeed [my son], I hold him. He talks to me," Nonhlanhla Dubanze, a mother with HIV in South Africa, told UNICEF last year. "He touches my face. He kisses my face."
<!— Start Widget Code —>
Supporting the causes that will shape the next decade
<!— End Widget Code —>
BEFORE YOU GO
PHOTO GALLERY
50 Best Places To Be A Mother