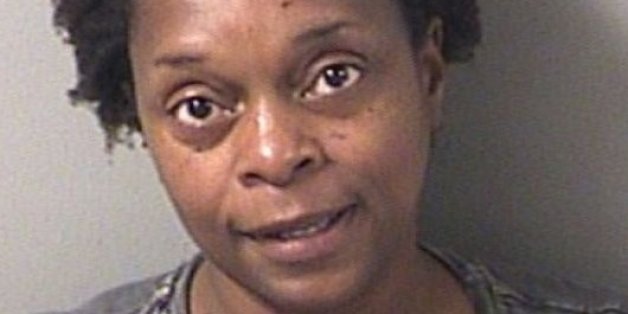 She's accused of calling in a bomb threat to get a free ride, and she got one -- straight to jail.
It's an unusual method Patricia Lee Bembow allegedly used Monday to get picked up from a Raceway gas station in Pensacola, Florida.
Bembow called a U.S. Navy recruiting station at around 8:45 a.m. and asked if she had reached "the government," according to the Pensacola News Journal. She had -- the man who answered was First Class Petty Officer Charles Brockett.
She then allegedly told him there was a bomb at an undisclosed location, according to NorthEscambia.com.
Bembow demanded that someone come pick her up at the gas station or else, "(Expletive) was gonna go down," the Pensacola News Journal reported. Bembow also reportedly gave her real name, according to the police report.
Brockett informed his superiors, who contacted the Escambia County Sheriff's Office, according to GulfLive.com.
Deputies picked up Bembow at the gas station, but chose to drive her to the Escambia County Jail rather than her preferred destination.
The suspect was charged with a felony bomb threat and remains in the Escambia County Jail with bond set at $5,000, WEAR TV reports.
Like Us On Facebook |

Follow Us On Twitter |

Contact The Author
BEFORE YOU GO
PHOTO GALLERY
Dumb Criminals: Mugshot Gallery