Meet Jonathan Holt and Iris Howorth, a couple who has worked together at Chalmette High School in Chalmette, Louisiana for the past year and a half. Holt teaches chemistry and physics. Howorth teaches English.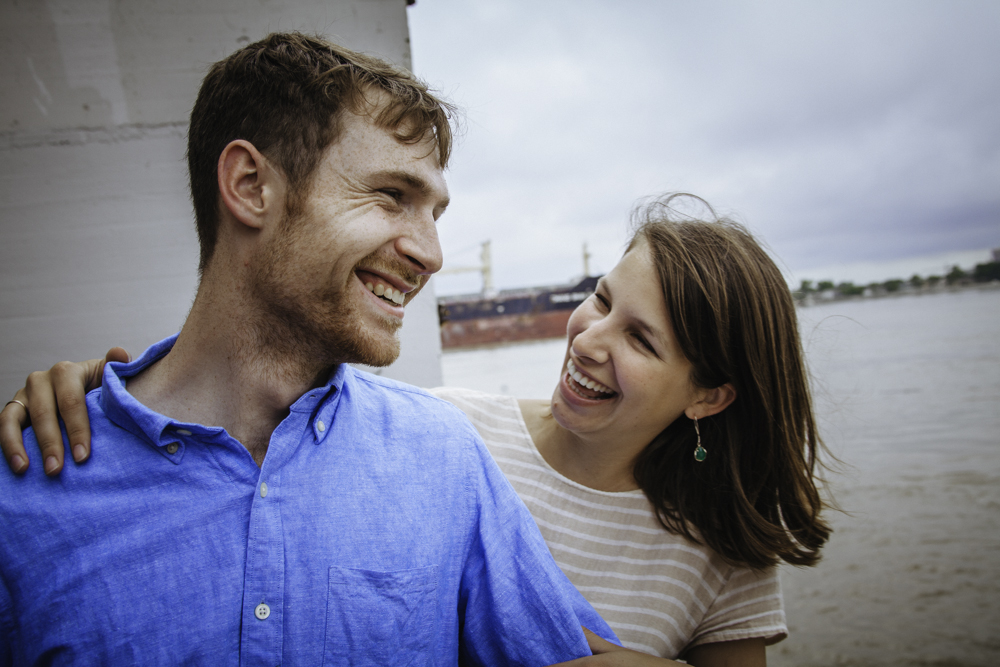 Credit: Jose Cotto
On April 24, Holt popped the question to his girlfriend at school with some help from the students.
"I wanted to make a big production out of it, and I wanted to involve the Chalmette High School community as a sort of tribute to all that they have given us over the years," Holt told The Huffington Post. "The school administration is phenomenal, and the students are so special. Including the students in the proposal was a perfect opportunity to express our gratitude for all the love they have shared with us."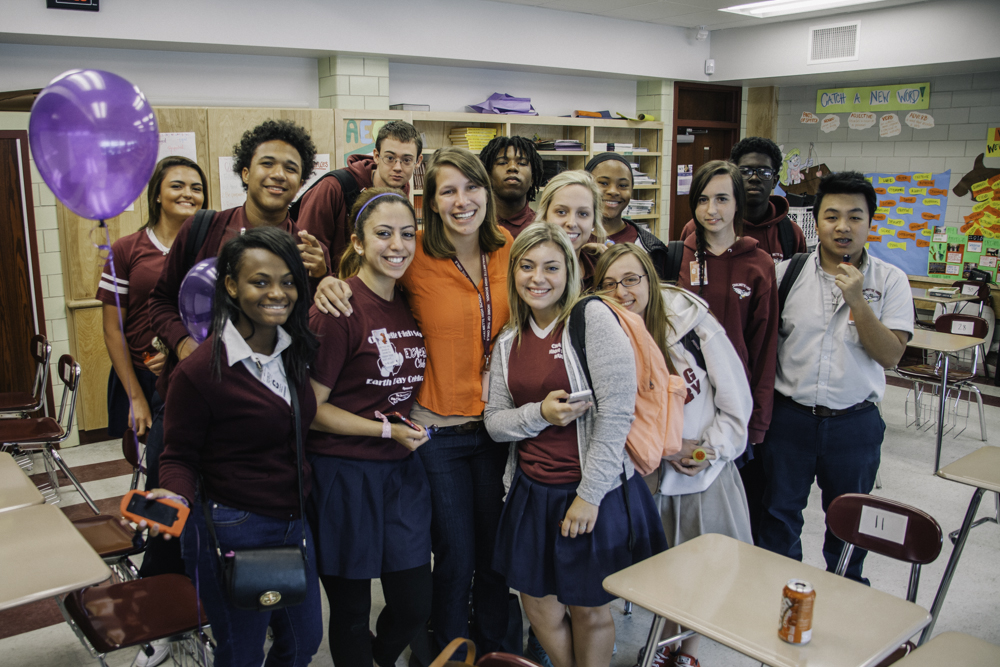 Credit: Jose Cotto
Here's how it went down:
On the big day, Holt had the principal pull Howorth out of her classroom for a fake meeting. That's when Holt ran in with the cameraman, Jose Cotto. He hid the camera on a bookshelf in the back of the room while Holt handed out Ring Pops and instructed the kids to start proposing when she reentered the room. The class clown kicked things off by bending down on one knee and then the rest of the kids followed suit.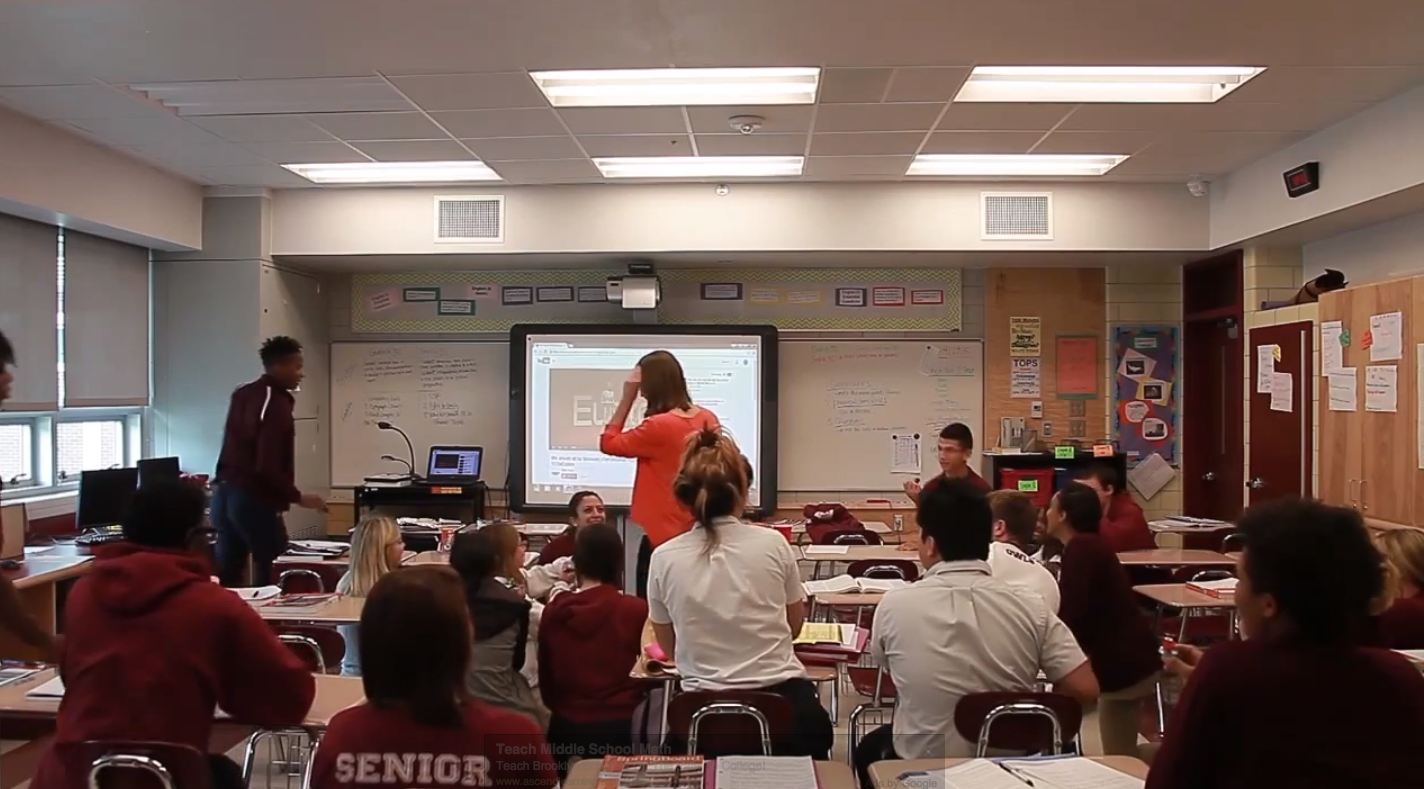 Credit: Jose Cotto
"After that, I walked in and did the real thing," Holt told HuffPost. "During this time, the other teachers and students in the hallway were setting up the balloons for the parade. When we walked out of the classroom, the [brass band] started playing and we had a parade out the front door. It was so nice to have all the other students standing and cheering for us as we walked out."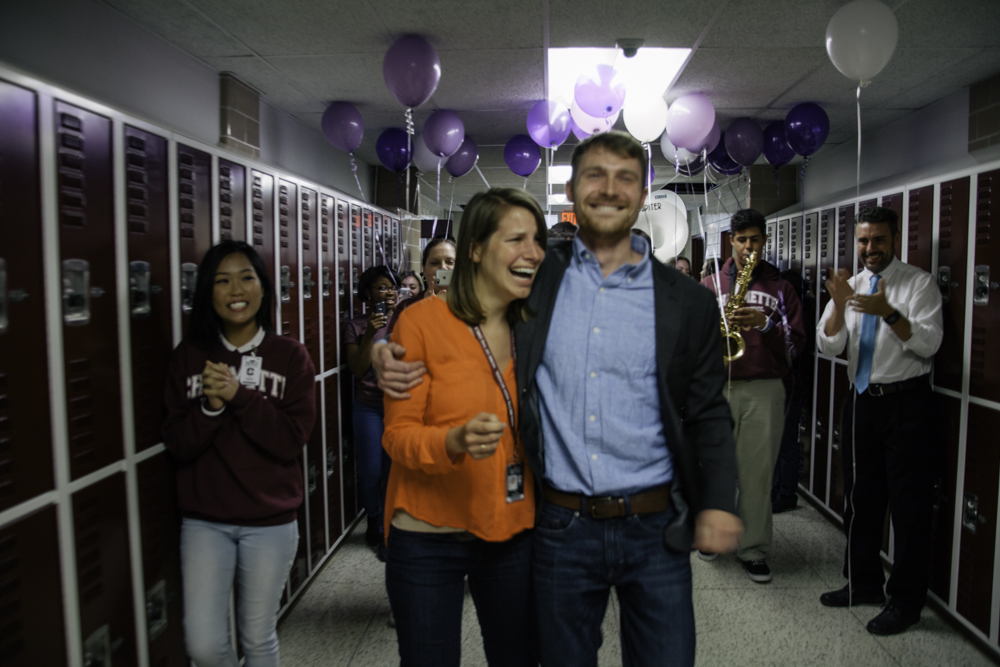 Credit: Jose Cotto
Howorth -- and her students -- couldn't be happier with the result.
"They are so excited!" she said. "The kids that were in the class loved being part of the proposal, and it was such a great bonding experience for us before they graduate. My other students were jealous to not be involved and kept asking why Jon hadn't chosen to propose in one of my earlier classes...They all keep telling me that they want to be invited to the wedding."
Holt and Howorth first met three years ago when they both moved to New Orleans for Teach For America jobs. In the fall, the pair will be moving to Durham, North Carolina while Holt gets his Ph.D. at Duke.
Watch the sweet video above, and be sure to turn up the volume so you can hear. You can also fast-forward to 4:10 to get to the big moment.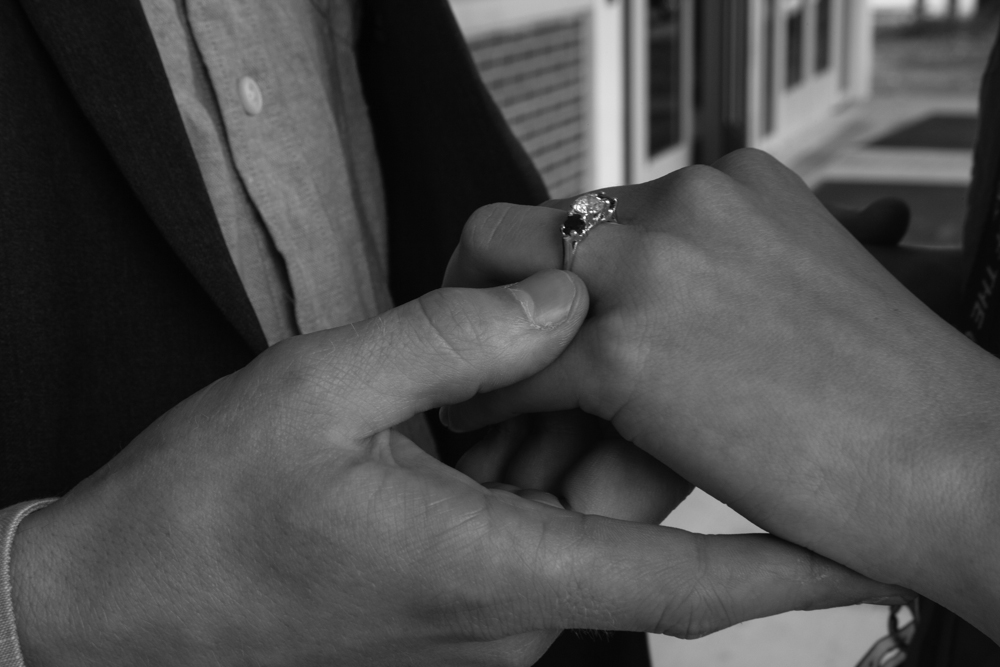 Credit: Jose Cotto
H/T BuzzFeed
Keep in touch! Check out HuffPost Weddings on Facebook, Twitter and Pinterest. Sign up for our newsletter here.

BEFORE YOU GO
PHOTO GALLERY
45 Emotional Grooms' Reactions