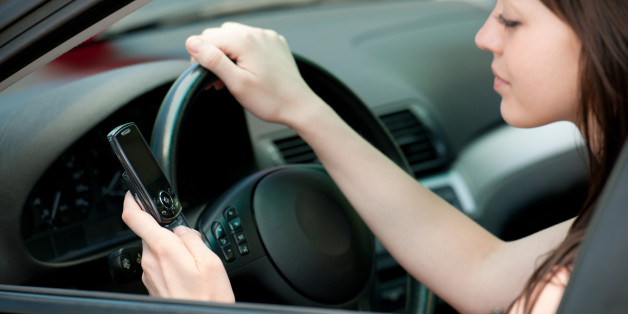 Distracted driving kills 9 people each day in the United States. In an effort to combat this, almost every state has banned text messaging while driving, and Oklahoma became the most recent after Governor Mary Fallin signed a ban into law Tuesday.
But, in four states -- Arizona, Montana, Texas and Missouri -- it's still legal, at least under certain circumstances, to text and drive, according to Distraction.gov, the government's official website for distracted driving.
There are some limits, however. In Texas, for example, you can't text behind the wheel if you're under 18 or a bus driver, or if you're in a school zone. It's illegal to text in Missouri if you're 21 and under. (That's not to say that people who meet these requirements should text while operating a vehicle. No one should -- ever.)
Of course, laws really only affect people who are caught. If you'd like to help solve the problem by spreading awareness, you can access information at Distraction.gov.
H/T @JessicaPlautz