This is one story from Huff/Post50's new series "This Will Be Our Year: 15 Women Over 50 Shaking Things Up In 2015." We'll be following 15 remarkable ladies throughout the year as they make a radical change in their lives, whether it's embarking on a 500-mile hike, starting a new career or attempting to find love on the Internet. Start from the beginning here.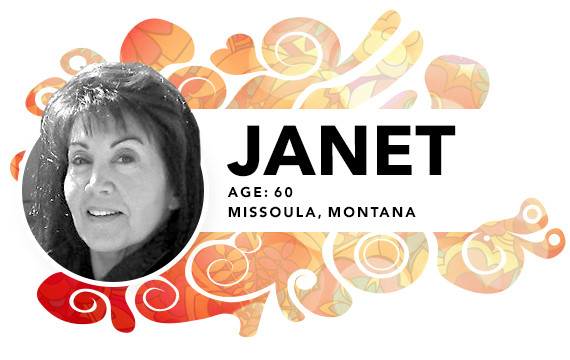 Janet Rose, 60, is launching the first all-equine film festival in Montana, EQUUS International Film Festival.
"We've now put together a team of volunteers as well as our advisory board for the festival. They're a great core group of volunteers who all have a special professional expertise and are so excited about this kind of festival that they're going to donate their time to do it. Our venues are lined up and some of the key events and some of the key notes are, too. The films have also started coming in.
We also have a very strong theme selected for this year's festival: 'The Role of the Horse in Native American Life, Culture and History.' The horse has just been a huge part of Native American life going back hundreds of years. We're also going to focus on emerging voices in Native American filmmaking, but the films are coming in from all over the world.
There has not been a bad film yet. They are so diverse. One of them focuses on how horses are being used as therapy for working with war veterans and another focuses on horses and children with autism. It really runs the gamut from performance horses to the wild horse issue to the issue of slaughter to the role of horses in people's cultures and society. The horse is such an iconic symbol. It represents so much, whether you own a horse, have ever been around a horse. I feel like this really raises awareness of horses and their place and their role in the world.
I would say we are on schedule. What I always have said when planning events is that a lot of times, you don't want to plan too far ahead, because things develop that help to guide the direction of an event like a film festival. A lot depends on the films; a lot depends on people reading or hearing about something who'll contact you.
So now it's about planning all of the logistics, like where people are staying and how they are getting to and from the event. We're also creating the screening schedule, since we have family films and then hard-hitting films that you would show to more of an adult audience. Then it's the publicity and the promotion -- getting the word out so people know about it.
We've had a number of sponsors sign on, which helps us to develop the festival and the conference. We were doing this on an absolute shoestring budget. I'm very excited because there seems to be tremendous interest in it. This was a dream and an idea that started from ground zero and no funding to speak of. I'm one of those people who thinks that, if you believe in something and are passionate about something, that can help to drive it forward. But the reality is that you can't do a whole lot without funding or partners or people who will help you. It's very rewarding and very exciting to see how something comes together from the seed of an idea."
The poster image for the film festival: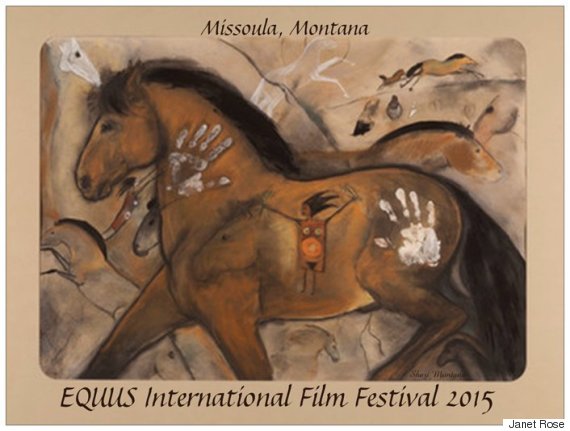 Janet doing an equine nonverbal communications program, which helps people who work with wildlife have better non-verbal communications with animals (a program one of the films covers):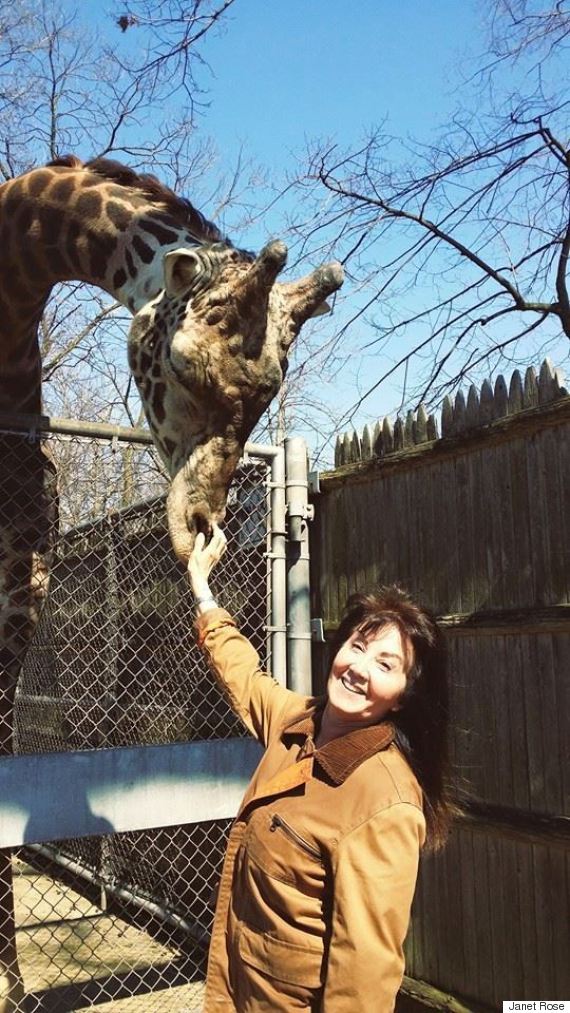 BEFORE YOU GO
PHOTO GALLERY
This Will Be Our Year: 15 Women Over 50 Shaking Things Up In 2015