We all need help maintaining our personal spiritual practice. We hope that these Daily Meditations, prayers and mindful awareness exercises can be part of bringing spirituality alive in your life.
Today's meditation features a poem by young Indian writer Swastika Jajoo. Sunday May 10 marks Mother's Day this year, and to celebrate we give thanks for all the mothers, grandmothers and caregivers out there. May they know how beloved they are.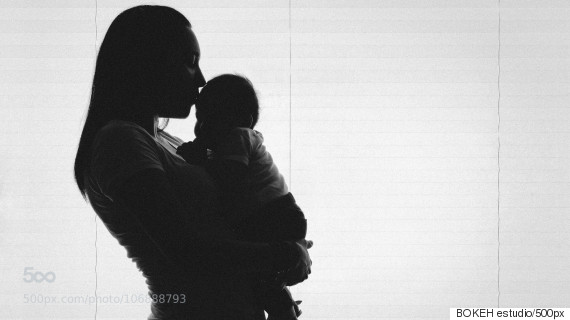 Mother by Swastika Jajoo
Ma, mother, mai:
the words, the words, the words
they come trickling forth
in articulate abundance when i think of you
and once emerged,
elude with equal skill.
Deep crimsons and blues surge;
I reside within them
with the motherly paraphernalia
(Have you eaten, my child? Have you
started studying? Not quite.)
gathering entire households of memory
from the folds of your embroidered sari.
Sliver of light, teacher of life and weaver of magic-
you have woven languages together
to arrive at our language:
you speak with soul and silence,
whispering words as if each syllable
was a wave meant to heal.
You are the faith i have always looked for
in the stars; you are a synthesis
of the celestial.
To hold your hand is to forget
and remember all at once.
in your fingers, i have seen futures
and in the cusp of your palm,
i have seen reflections
some scattered, some whole
like the lines and lines and lines
of poetry that run through them.
Our conversations lined in accordance
with different grammars
are here
on my walls, under my pillow,
in the ink of my pen, within the lining
of the dress you gifted me
for my sixth birthday,
in the pages of the book
you hold as childhood remembrance:
The Wishing Chair
a jaded, faded copy from the seventies.
Now, when i read it
-each page a marker of yellowed memory-
and meander in the same gardens
of enchantment,
the flowers become twice-graced
tales of a beguiling enhancement.
you are the consonance of constancy.
it is funny how we can read each other,
talk to each other, become each other
and remain as each other.
In kindergarten, when they taught me
how to spell m-o-t-h-e-r
it marked the establishment
of half my lexicon.
BEFORE YOU GO
PHOTO GALLERY
Meditation 101 Reading List