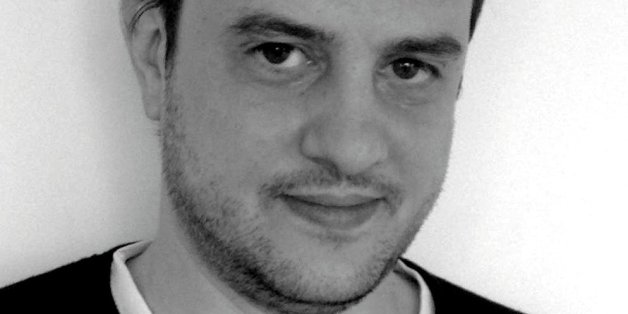 Read on
HuffPost Greece
Nikos Moraitakis and Spyros Magiatis established Workable in October 2012. Their aim was to create a software that would relieve the burden small- and medium-size businesses faced when hiring staff. So they created a system of staff selection that offers companies the ability to advertise, communicate and organize the hiring process by using and integrating online services (such as LinkedIn) in a simple, direct and effective way.
"We had already been working on a rapidly growing startup, we had hired many staff members and we knew firsthand that there are no good staff selection tools out there for small- and medium-size businesses," explained Moraitakis, now the CEO of Workable. "It was something we needed and the options were either to spend lots of money on something heavy and very dated, or to do everything manually on Excel. Therefore, we decided to create something of our own, that we knew there was a need for and that we would use ourselves."
Two and a half years after its founding, Workable has generated $7.4 million of venture capital and has offices in Athens, Boston, New York and London. "Our office in London opened in 2013, but nowadays our biggest offices are in Athens and Boston," said Moraitakis. More than half of Workable's customers are located in America, and Boston was selected because it lies on the East Coast (the smallest possible time difference between the U.S. and Greece). Boston has a long history of playing host to software companies, and the location has allowed Workable to field a talented workforce, since some of the world's top universities are found there.
With more than 2,000 customers in 40 countries, Workable serves businesses operating in fields of all kinds (it was actually used to select the people who created HuffPost Greece), and its product is highly regarded all over the world.
What is it you most hope to personally achieve in the next 10 years?
We're trying to democratize hiring. We believe that it's possible to level the playing field in the war for talent by making the technology around it simpler and more affordable.
What has been the biggest challenge you've had to overcome in the past year?
Scaling a small company from 15 to 50 people in less than a year, while struggling to maintain our culture and nimbleness. Company building is always a hard thing to get right, especially when you're doing it at breakneck speed and as a first-time entrepreneur.
What is a story you wish the media would do a better job of covering?
My concern is not so much for an individual story as for the media as a whole. After a period of severe disruption we're waiting for a business model to emerge that will pay for proper journalism going forward. It's a social good; we're just not sure how we'll pay for it yet.
What advice would you give a young person trying to decide what to do with their life?

Despite what some people will tell you, not every decision you take will dictate the future course of your life. The most interesting period of my professional life began in my mid-30s. You can learn a lot while you're working out what you really want to do.
What are you most thankful for?

I have been able to combine a period of intense professional development with the most fulfilling time in my personal life. I am married with a supportive partner and we're awaiting our first child. I'm thankful that I didn't have to choose between the personal and the professional.
Where do you get your news from?
I curate my own blogs and news feeds. I look to sites like Pandodaily for solid coverage of the tech scene, as well as a selection of newsletters. For much of the rest, I rely on my extended network to signpost longer reads and important breaking stories via Twitter.
What is the cause or issue that you are most interested in seeing solved over the next 10 years?

There is a worrying disconnect between our immediate decisions and their medium-term environmental impact. I hope to see this resolved and put us on a more sustainable path.
What is the first thing you do when you wake up in the morning?
At Workable we're a distributed team, so my first thought is to catch up on what's been happening while I was asleep. Oh, and I drink a lot of coffee.
What do you do to de-stress, recharge and stay balanced?

I play games: Starcraft, Civilization, Minecraft. It helps to stimulate my mind in a different way and keep a balance.
Finish this sentence: In the year 2025, we will…?

We'll be looking to create products and services that are relevant not just to a Western middle class, but to a global one.
What current trend do you think we'll look back on in 10 years in disbelief?

A: The time we've spent listening to climate change skeptics will strike us as bizarre. We will wish that we'd listened harder to the science and spent less time on dissenting opinions.
What do you value the most?

A: Intellect.
This piece was originally published by HuffPost Greece and was translated into English. It has been condensed and adapted for an American audience.