May the force these furry little animals be with you.
To celebrate Star Wars Day and to raise awareness about the plight facing shelter animals, The Ottawa Humane Society made the genius decision to pair adoptable pets with some of the galaxy's most dastardly villains.
Somehow, the cute animals manage to make even the stormtrooper look cuddly.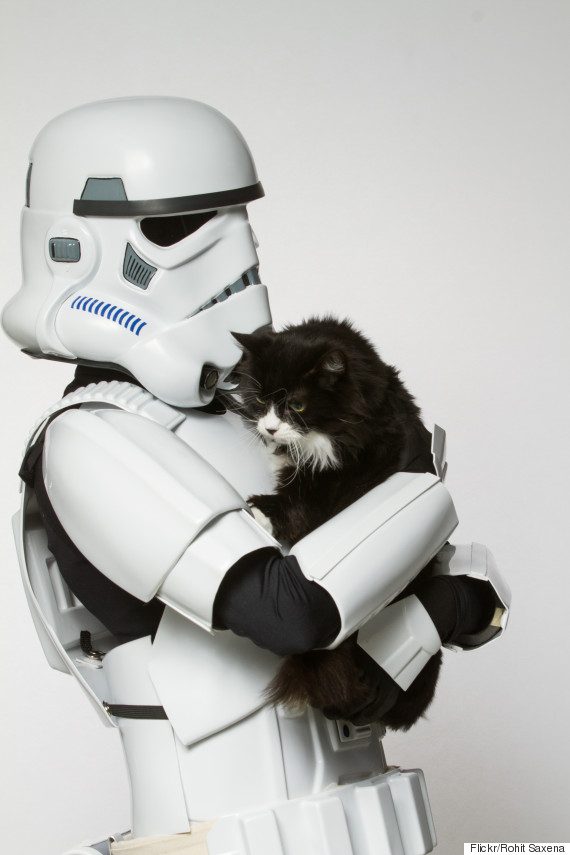 To make the photo series a reality, the animal welfare group partnered with volunteer photographer Rohit Saxena and the 501st Capital City Garrison, a volunteer group that makes costumed appearances as Star Wars villains at charity events and other functions. The 501st's motto is "Bad guys who do good."
The photo series was made public just in time for May the 4th, unofficially known as Star Wars Day.
The series stars dogs, cats, guinea pigs, and even a rabbit. A Tusken Raider, a stormtrooper, and Garindan also took part.
More than 150,000 dogs and cats enter the shelter system in Canada every year. In the United States, that number is closer to 6 to 8 million. Petfinder, Adopt-A-Pet and the ASPCA can all help you find the perfect animal companion.
Scroll down to see more photos from the Star Wars-themed photo shoot. Visit Rohit Saxena's Flickr page for the full set.
PHOTO GALLERY
Star Wars characters and shelter pets
BEFORE YOU GO
PHOTO GALLERY
Why Fostering Shelter Pets Is The Absolute Best