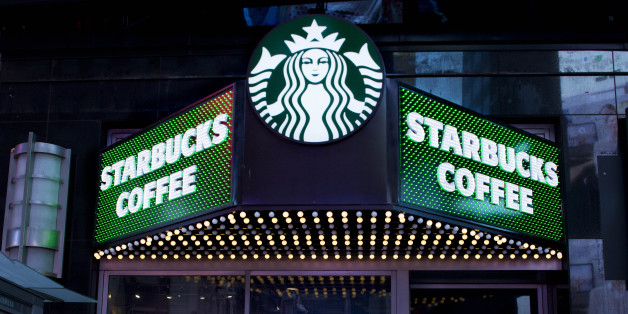 In the face of growing criticism, Starbucks announced Thursday it intends to move its water-bottling operations out of California as the state faces its worst drought in 1,200 years.
The coffee giant said it will transfer production of its Ethos bottled water to a supplier in Pennsylvania over the next six months, while also looking for another source and supplier to serve the west coast.
"We are committed to our mission to be a globally responsible company and to support the people of the state of California as they face this unprecedented drought," John Kelly, Starbucks senior vice president of Global Responsibility and Public Policy, said in a statement. "The decision to move our Ethos water sourcing from California and reduce our in-store water reductions by more than 25 percent are steps we are taking in partnership with state and local governments to accelerate water conservation."
As Mother Jones pointed out late last month, Starbucks bottles water for its western U.S. customers in Merced, California, where residents are now required to cut their water use by 35 percent -- the highest percentage reduction assigned to water districts under Gov. Jerry Brown's executive order last month. Starbucks' Merced plant sources groundwater from nearby private springs and gets the water free of charge, which California typically allows businesses to do.
Starbucks launched the Ethos water brand under the banner of social responsibility, with the goal of increasing access to clean water. Starbucks contributes 5 cents from each purchase to "help support water, sanitation and hygiene education programs in water-stressed countries."
Last week Nestle -- another company that's come under fire for commoditizing California water -- defended its bottling operations, arguing that bottled water accounts for less than 0.008 percent of the state's total water use. Conservationists have countered that looking at the product's statewide use is an inaccurate way to measure its impact. Adam Scow, California director for the environmental group Food and Water Watch, told The Huffington Post that when companies draw enormous amounts of water from select sources, they may be depleting local watersheds.
"That's the appropriate way to assess the impact of bottled water facilities ... Over time there is a real impact, especially when you have a drought," he said, pointing to Nestle's facilities in Cabazon, California, where the U.S. Geological Survey reports groundwater levels have been significantly declining.
BEFORE YOU GO
PHOTO GALLERY
California Drought