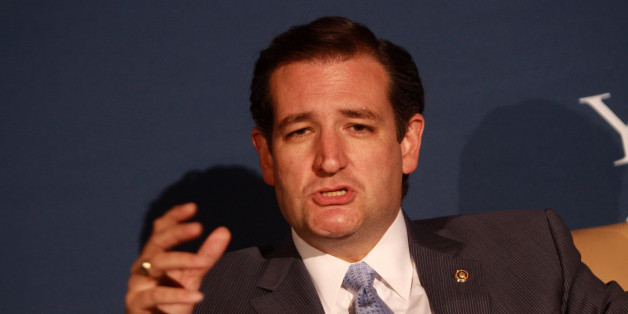 Sen. Ted Cruz (R-Texas) spoke about last week's shooting in his home state to supporters in South Carolina Saturday.
"We saw the ugly face of radical Islam in Garland, Texas," Cruz said, referring to the incident in which two gunmen opened fire near the Curtis Culwell Center before being shot and killed by police. "Thankfully, one police officer helped those terrorists meet their virgins," he said, according to The Hill.
He delivered the speech at the South Carolina Freedom Summit in Greenville, which drew roughly a dozen Republican candidates and hopefuls, according to the Washington Post.
Cruz shared three words he said a president must learn to use regularly: "Radical. Islamic. Terrorism," the Washington Post reported.
The Islamic State group, also known as ISIS, has claimed responsibility for last week's attack on an event that asked contestants to draw pictures depicting the Prophet Muhammad for a $10,000 prize. The group that hosted the contest, the American Freedom Defense Initiative, is listed as a hate group by the Southern Poverty Law Center.
Republican speakers fired up the crowd by playing to their constituents' fears, including terrorism, Obamacare and the IRS.
"We're not at the point of no return yet, but it is close," Cruz said. "It's now or never: We either pull this country back or we risk losing the greatest country in the history of the world."
Sen. Marco Rubio (R-Fla.) agreed.
"Radical Islamists behead Christians and even conduct attacks in Texas," Rubio said. He suggested treating terrorism in the manner of Liam Neeson's character in the movie "Taken."
"We will look for you, we will find you, and we will kill you," Rubio told a cheering crowd.
Like Us On Facebook |

Follow Us On Twitter |

Contact The Author
BEFORE YOU GO
PHOTO GALLERY
Sen. Ted Cruz