In support of the UK premiere of his flick, "Top Five," comedian-actor Chris Rock conducted an interview with The Guardian, in which he shared his thoughts on everything from Hollywood's ongoing diversity issues to Barack Obama's presidency and police violence against black men in America.
During the interview Rock, who was pulled over by police on three separate occasions over the span of seven weeks, went on to reveal his feelings on America's string of fatal police encounters.
It's not that it's gotten worse, it's just that it's part of the 24-hour news cycle. What's weird is that it never happens to white kids. There's no evidence that white youngsters are any less belligerent, you know? We can go to any Wall Street bar and they are way bigger assholes than in any other black bar. But will I see cops stop shooting black kids in my lifetime? Probably not.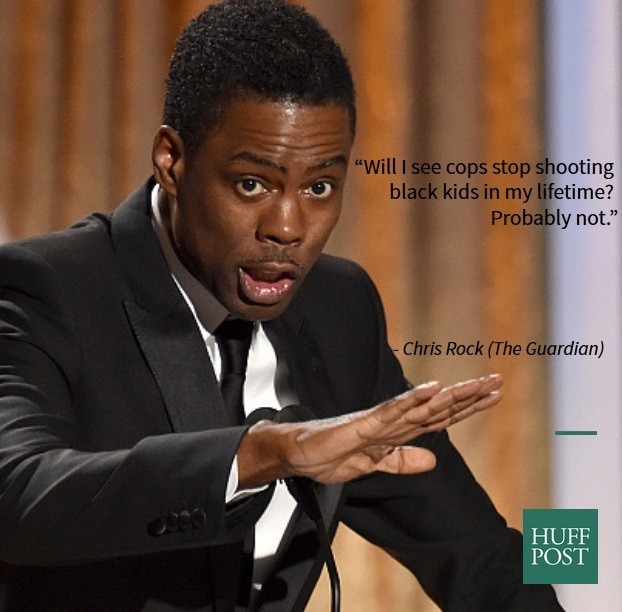 More Notable/Quotables: