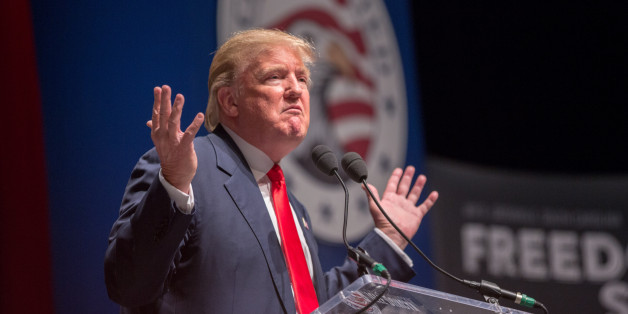 It seems Donald Trump is closer than ever to officially (and finally) announcing that he is running for president in 2016. Or he may just keep hinting at it until the end of time. Who knows?
According to a new Bloomberg Politics/Saint Anselm New Hampshire poll, Trump is currently in fifth place among potential Republican presidential candidates. He stands ahead of New Jersey Gov. Chris Christie, Ben Carson, Mike Huckabee, Sen. Ted Cruz of Texas and Carly Fiorina.
Trump responded to the poll on "Fox & Friends" Monday morning by suggesting that he does in fact plan to run.
"The problem with that poll is that nobody thinks I'm running," he said. "If they thought I was running it would be even better. But nobody thinks I'm running. And they may very well be surprised in the very near future."
The question, as others have pointed out, is whether or not to take Trump seriously when he makes statements such as these. The real estate mogul said in January on MSNBC's "Morning Joe" that he would soon make a decision about a 2016 presidential run. But he also said the same thing in February, December 2014, November 2014, October 2014, May 2014, January 2014 and January 2012.
In March, Trump made nonbelievers think twice when he announced that he had hired staff in South Carolina, Iowa and New Hampshire, and had formed a presidential exploratory committee.