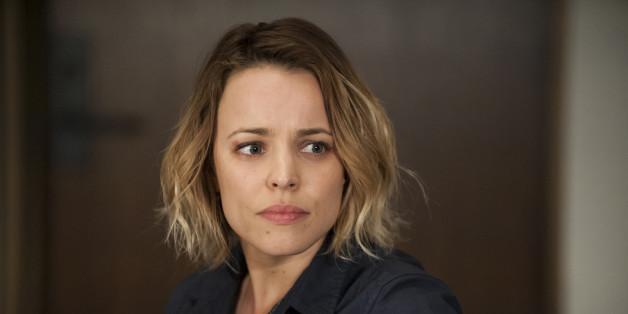 Little is known about Season 2 of "True Detective." We know it focuses on a "bizarre murder," three law enforcement officials and a criminal. We know it's set in California. We know the characters have some bonkers names, like Ray Velcoro (Colin Farrell), Frank Semyon (Vince Vaughn), Paul Woodrugh (Taylor Kitsch) and Ani Bezzerides (Rachel McAdams). Now, we also now know a few vague details about Ani, thanks to McAdams' recent Marie Claire cover story.
"I love that she's not the girlfriend or the wife," McAdams told the magazine. "She doesn't really care what everyone thinks; she feels no responsibility for other people's feelings. She's not trying to be charming, which isn't always the case with a leading lady. There's [usually] sort of a responsibility to be a little bit likeable … Not that you want to be a horrendous character, just a little more human."
Sure, that tells us absolutely nothing about Ani's specifics. But her description definitely reminds us of another certain "True Detective" character we know.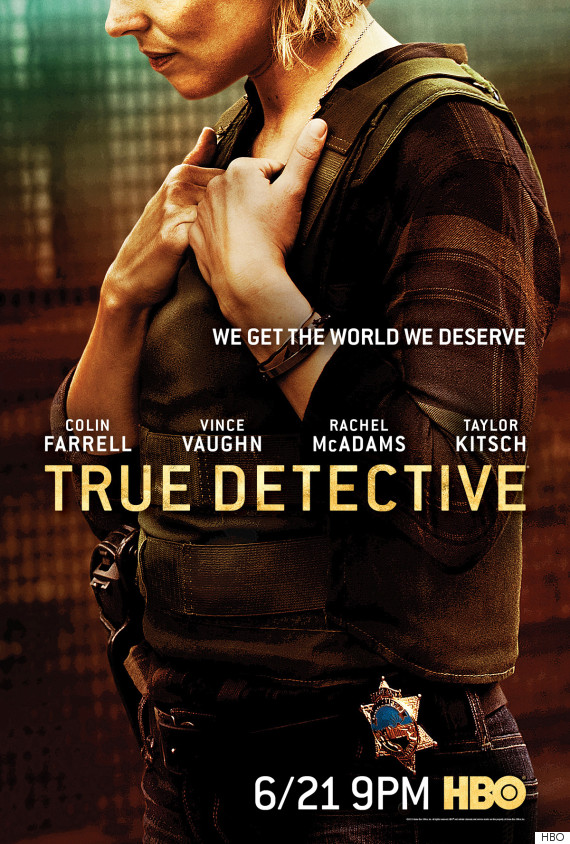 HBO also released new character posters for Season 2 which reveal nada about Ani. The network recently posted an interview with creator Nic Pizzolatto to Medium, and in it he reframed the season's initial tagline, which was publicized as "Bad men, hard women and the secret occult history of the U.S. transportation system." The secret occult history is out, but, according to Pizzolatto, "There's definitely bad men and hard women." We can't wait to meet you, Ani.
BEFORE YOU GO
PHOTO GALLERY
True Detective saison 2