At least 1,600 Bangladeshi and Rohingya migrants have washed ashore in Malaysia and Indonesia over the weekend after being abandoned by smugglers at sea. Officials and activists warned on Monday that more than 6,000 others are believed to be trapped at sea after being left behind in similar circumstances.
The tragedy this weekend comes after a recent crackdown by Thai authorities on trafficking networks. Rights groups have warned that the crackdown has prompted many smugglers to abandon their vessels before reaching the coast to avoid prosecution.
Many of the migrants are from the Rohingya minority in Myanmar, whose Muslim members have faced severe discrimination by the Buddhist majority in the country. Others are Bangladeshis fleeing poverty and strife in their home country.
In a series of photographs taken on Monday in Malaysia, photographer Manan Vatsayana documented the hardships some of the migrants were confronted with upon their arrival. No longer in danger at sea, they face arrest and detention by authorities grappling to deal with the growing stream of refugees headed their way.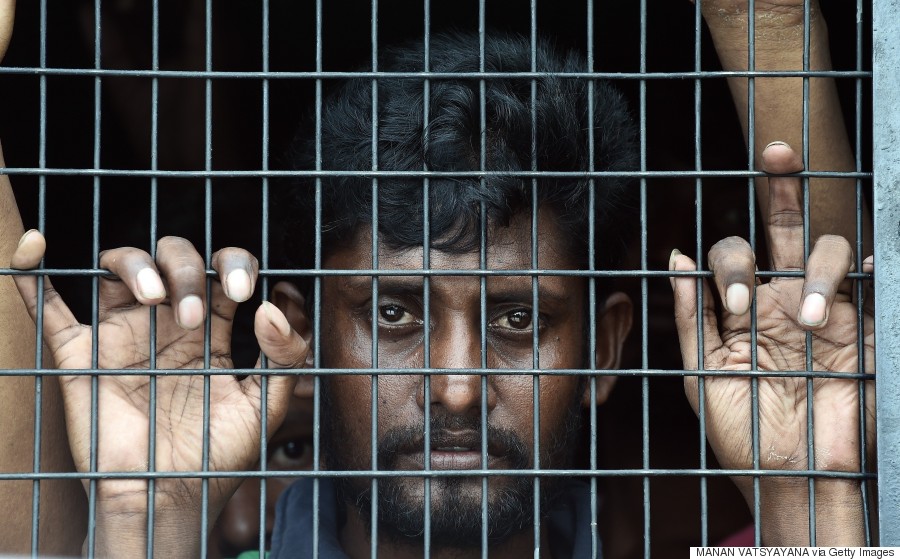 Migrant from Bangladesh Jahangir Hussain looks out of a police van at the police headquarters in Langkawi on May 11, 2015 after landing on Malaysian shores earlier in the day. (MANAN VATSYAYANA/AFP/Getty Images)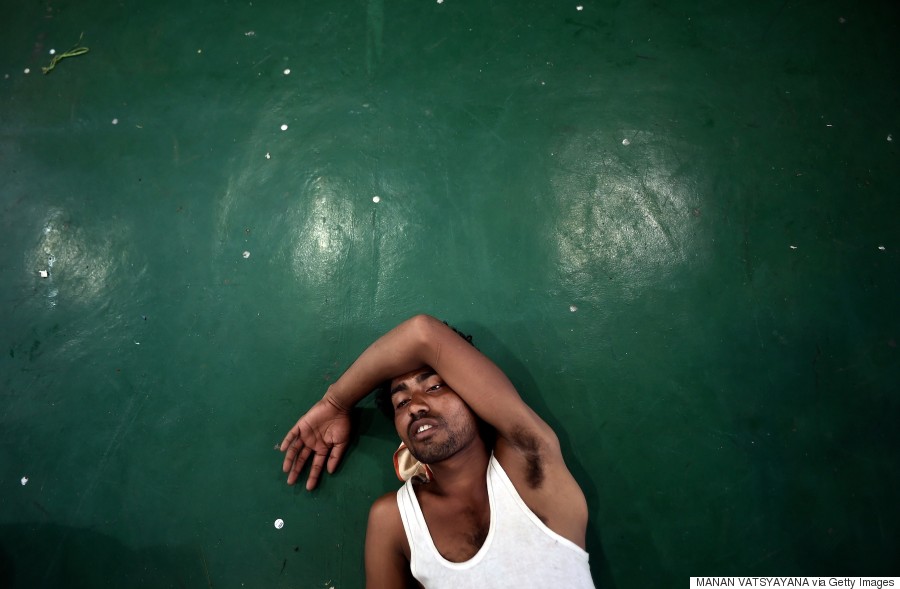 Migrant from Bangladesh Ramzaan rests on the floor at the police headquarters in Langkawi on May 11, 2015. (MANAN VATSYAYANA/AFP/Getty Images)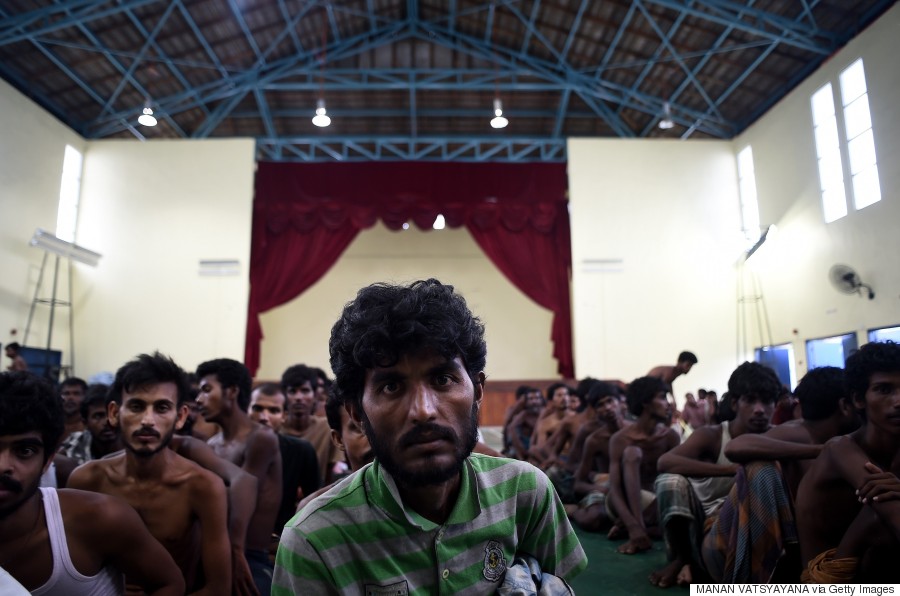 A migrant from Bangladesh waits at the police headquarters in Langkawi on May 11, 2015. (MANAN VATSYAYANA/AFP/Getty Images)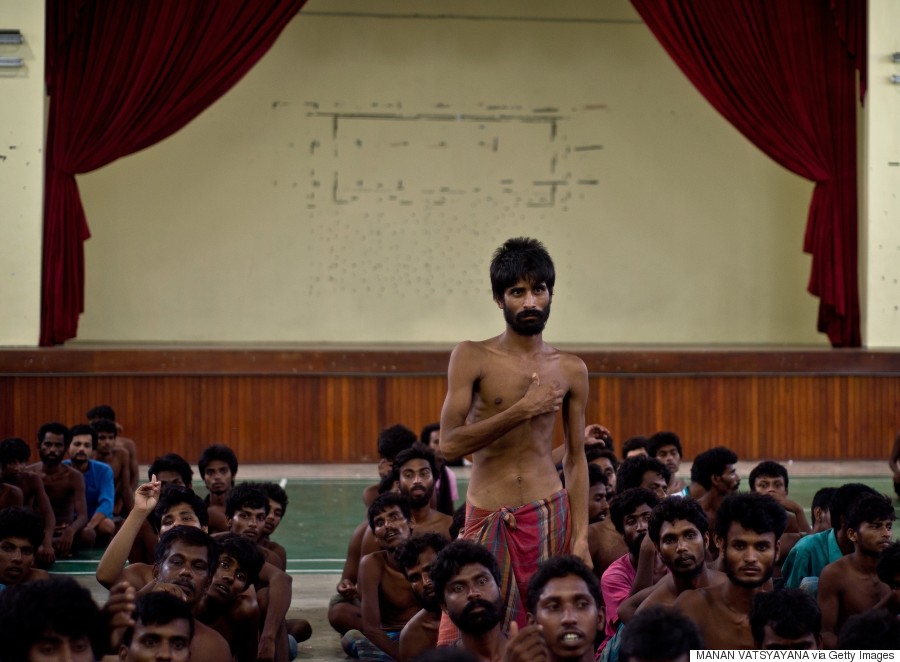 Migrant from Bangladesh wait at the police headquarters in Langkawi on May 11, 2015 after landing on Malaysian shores earlier in the day. (MANAN VATSYAYANA/AFP/Getty Images)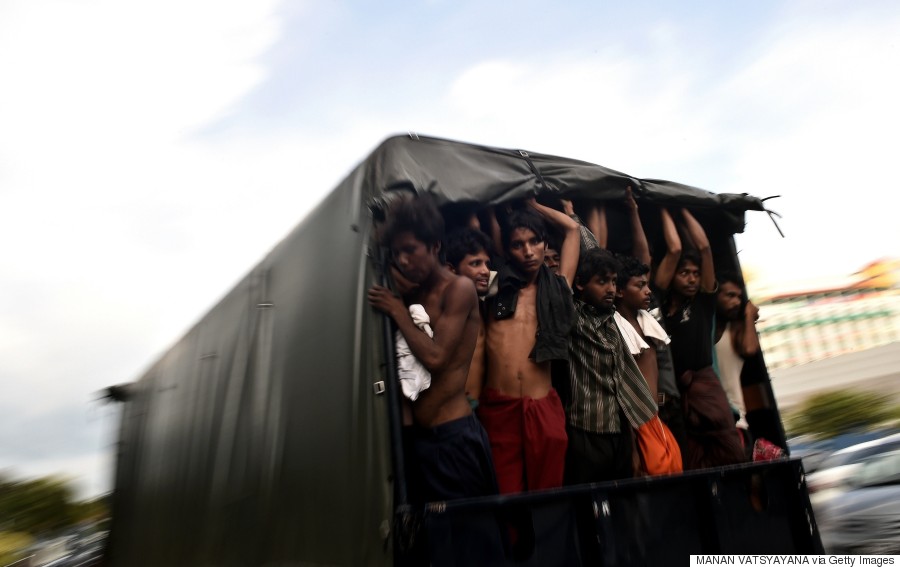 Migrants from Bangladesh stand in a moving police van at the police headquarters in Langkawi on May 11, 2015. (MANAN VATSYAYANA/AFP/Getty Images)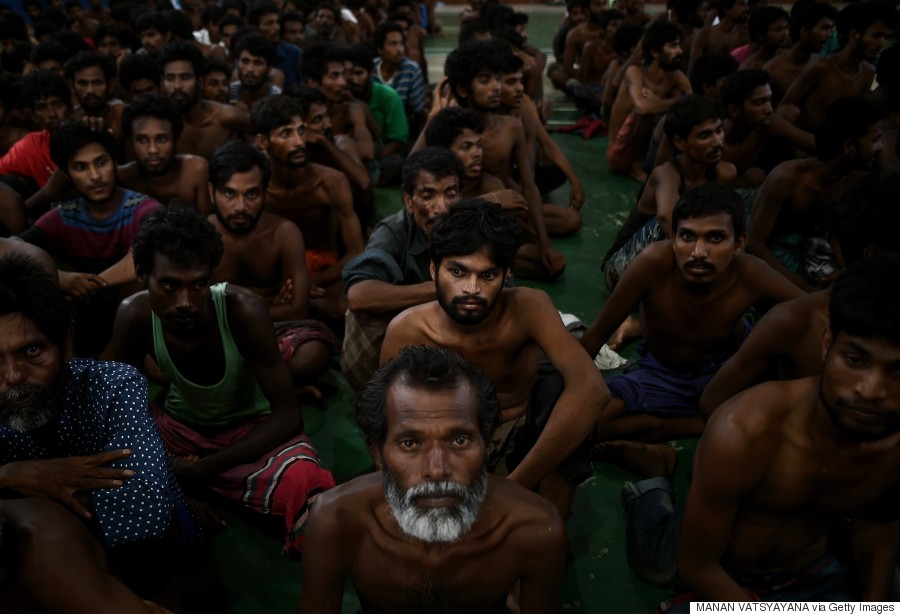 Migrants from Bangladesh wait at the police headquarters in Langkawi on May 11, 2015, after landing up on the Malaysian shores earlier in the day. (MANAN VATSYAYANA/AFP/Getty Images)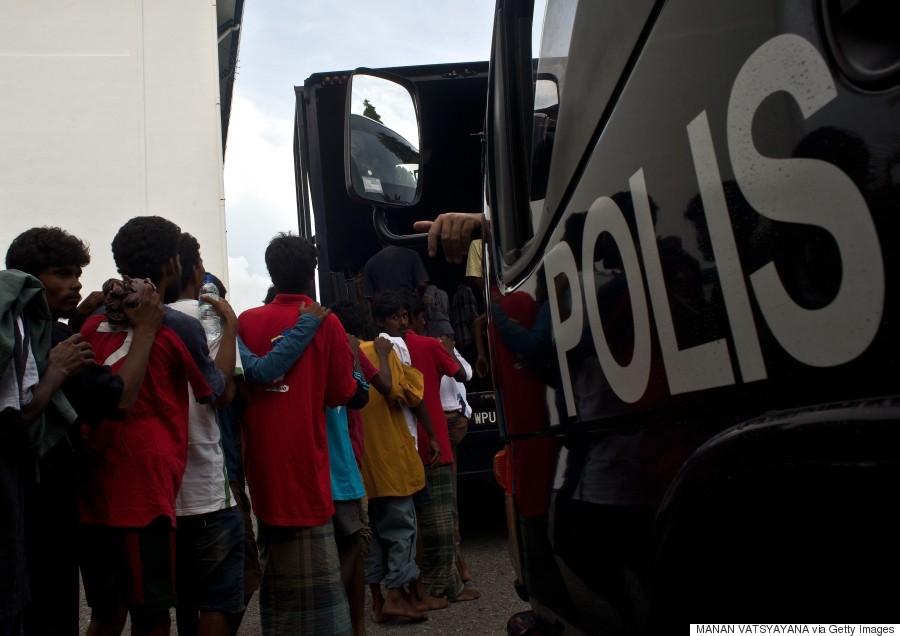 Migrants from Bangladesh stand in a queue to board a police van at the police headquarters in Langkawi on May 11, 2015.(MANAN VATSYAYANA/AFP/Getty Images)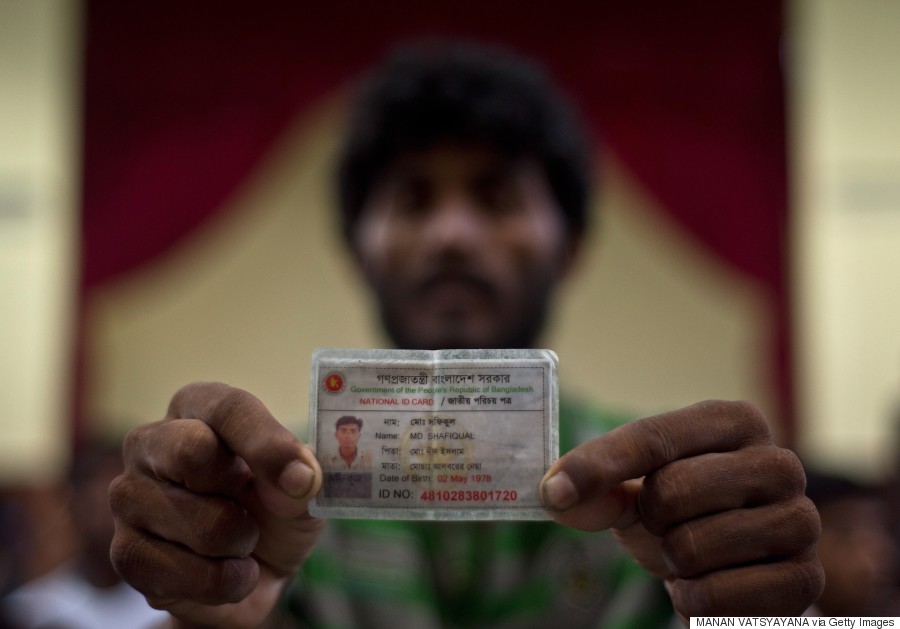 Migrant from Bangladesh Md Shafiqual shows his Bangladeshi identification card at the police headquarters in Langkawi on May 11, 2015, after landing up on the Malaysian shores earlier in the day. (MANAN VATSYAYANA/AFP/Getty Images)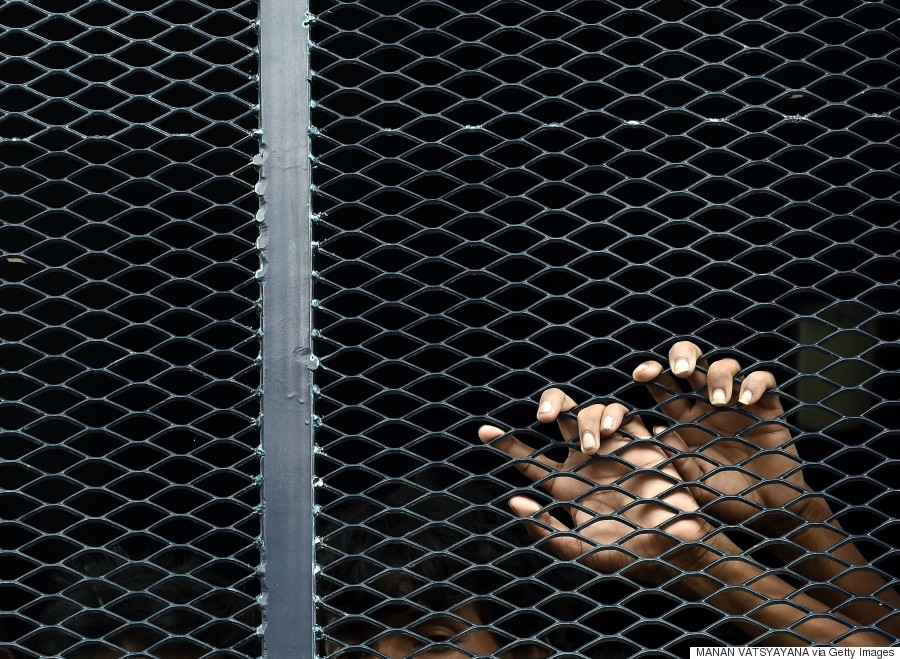 Migrants from Bangladesh hold onto a metal-mesh inside a police van at the police headquarters in Langkawi on May 11, 2015. (MANAN VATSYAYANA/AFP/Getty Images)
BEFORE YOU GO
PHOTO GALLERY
Myanmar And Bangladesh Migrant Crisis 2015