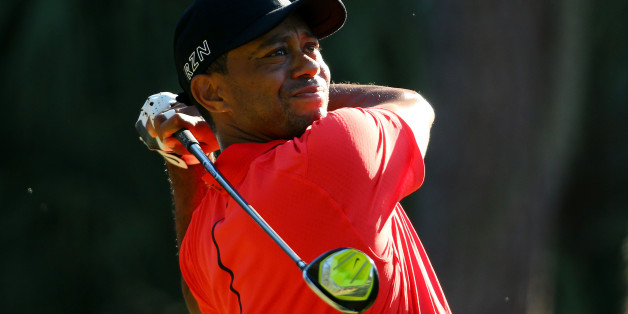 Tiger Woods, who overcame a stutter as a child, wrote a supportive letter to a high school boy who tried to commit suicide after he was bullied for the same speech impediment, according to a fellow pro golfer.
Former LPGA Tour player Sophie Gustafson posted a thank-you on Twitter to Woods for corresponding with her friend Dillon. A copy of Wood's letter was not published. Both Dillon and Gustafson, who also has a stutter, were featured in a recent Golf Digest story. Gustafson, a five-time winner on the tour, reached out to the publication after receiving a heartbreaking email from Dillon's mother.
The golfer said Dillon's mother told her that Dillon played football for the first time but quit the team because he was being teased. He was poised to jump out a window head-first when his mother and father grabbed him.
"He continues to love to watch golf and is still a fan of Tiger," the mother wrote Gustafson. "Is there anyway we could get his story to Tiger and see if he could help find something encouraging for [him] to look forward to?"
Golf Digest writer Ron Sirak, responding to the mom's correspondence with Gustafson, wrote in the article that he would do his best. Woods apparently came through.
Thanks so much @TigerWoods for sending my friend Dillon a letter. He got so happy! It's being framed and hanged. #class

— Sophie Gustafson (@SophieGustafson) May 10, 2015
In a later tweet, Gustafson had more encouraging news about Dillon.
@RyanBallengee Yes he is. Small steps but he really appreciates all support that has been shown for him

— Sophie Gustafson (@SophieGustafson) May 10, 2015
A request for comment to Woods' representative was not immediately returned.
H/T For The Win
BEFORE YOU GO
PHOTO GALLERY
PHOTOS: Tiger Woods and Lindsey Vonn