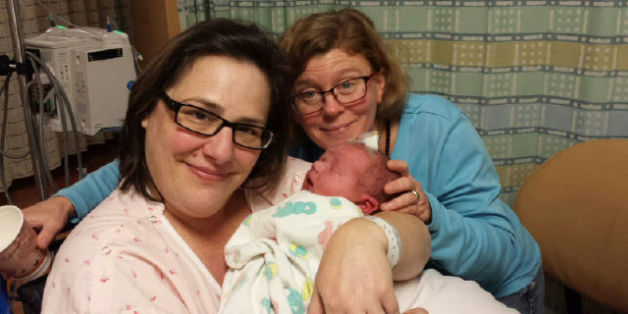 This is one story from Huff/Post50's new series "This Will Be Our Year: 15 Women Over 50 Shaking Things Up In 2015." We'll be following 15 remarkable ladies throughout the year as they make a radical change in their lives, whether it's embarking on a 500-mile hike, starting a new career or attempting to find love on the Internet. Start from the beginning here.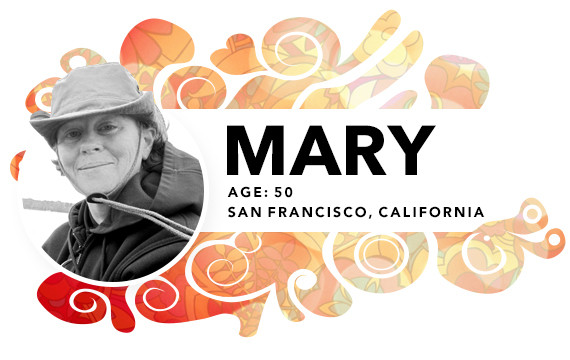 Mary Skinner, 50, became a parent for the first time in January and will soon graduate law school.
"Baby boy Salo was born on January 31. His name is Hebrew and stands for peace. When he was born, he was in the ICU for a little while, but things have been just fine. He's a healthy baby. And yes, being a first-time parent and studying for the bar exam -- well, there's a lot going on in my life. I'm 50 now and am continually making adjustments. But so far it's all been manageable.
My law school semester is over and now it's just a matter of studying for the bar exam, which I will take at the end of July. Before the baby, I would do my studying at home. Now, with Salo, sometimes I need to go out to a coffee house. We have friends who come over and stay with the baby, so we still get some breaks together as a couple. I think that's important.
Parenthood has not taken over my life. It did for a few weeks in the beginning and we're not doing things like running off to take a vacation, but we can make lunch or dinner or plans to go out. It's been fine. We have friends who sit with him for several hours and take him once a month for a few hours. We are still doing things. Janeen [Mary's partner of 16 years] is going back to work soon.
I'm excited about all of it. I'm excited about the baby. I'm excited to become a lawyer and be able to work in immigration law helping people.
Shaking things up like this all at once is definitely a lot, but so far -- it's all good."
Mary Skinner and the new addition.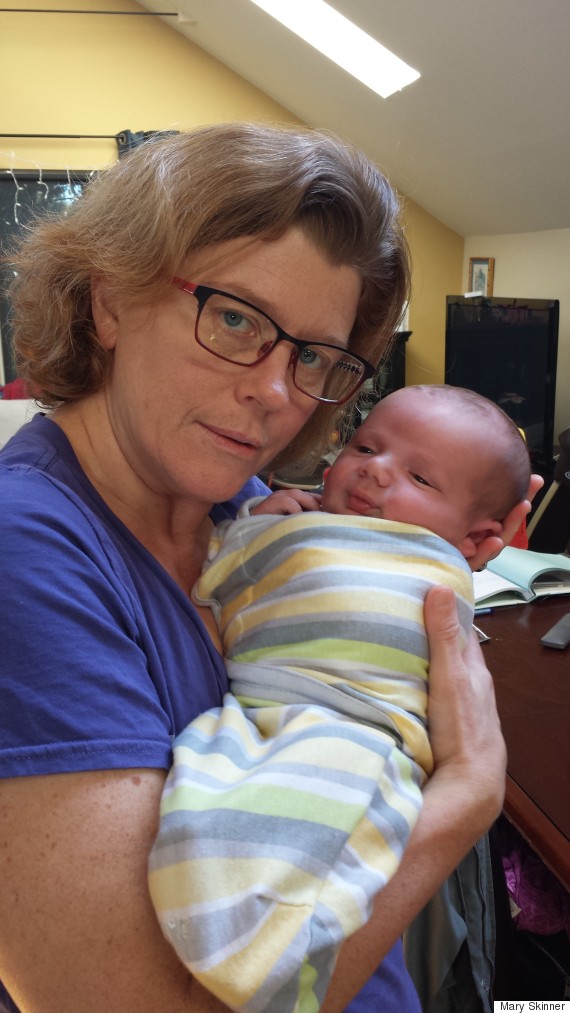 Mary Skinner and family.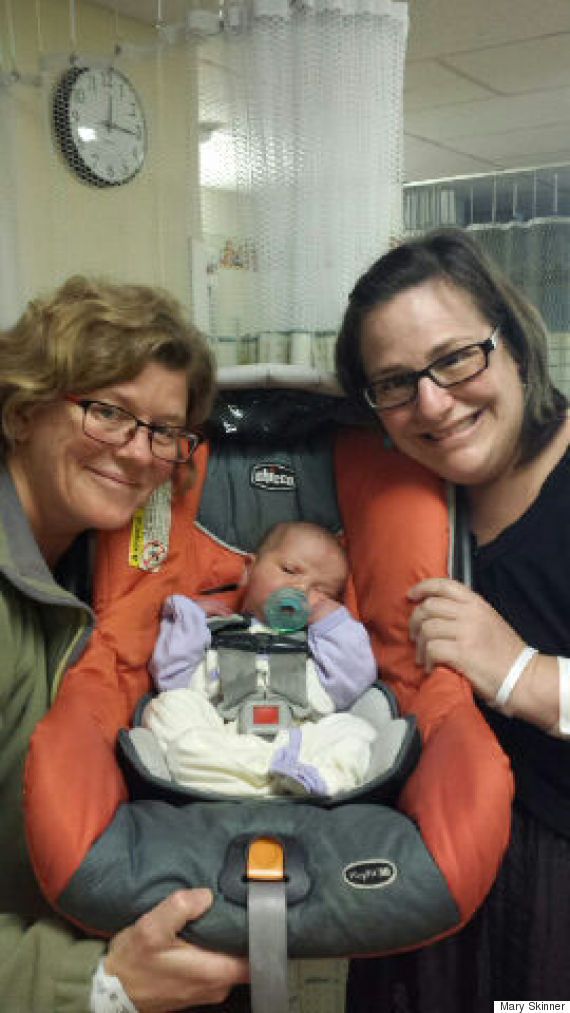 BEFORE YOU GO
PHOTO GALLERY
This Will Be Our Year: 15 Women Over 50 Shaking Things Up In 2015