"As we go forth" into graduation season, let's take a moment to acknowledge that your commencement speaker is not being original when they announce "Today is the first day of the rest of your life."
Perhaps Ira Glass said it best during his speech at Goucher College in 2012 when he declared them a "doomed form" in a commencement address of his own. "Commencement speakers give stock advice which is then promptly ignored," Glass said. Stock, indeed.
We created a bingo card you can use to track all of the clichés you are bound to hear or encounter while going through your commencement and subsequent graduation festivities. Many of these tropes are based on what you'll hear during your commencement speeches. Others are things that'll happen later on at the graduation party, like getting a copy of "Oh, The Places You'll Go" by Dr. Seuss. (It's a great book, but we're just saying "Did I Ever Tell You How Lucky You Are?" could work too.)
We're not totally against each one of these -- you really should pursue your passion and, if it's actually funny, pulling some sort of stunt on stage is a nice way to spice up the ceremony. But let's see how many of these you can spot during your commencement.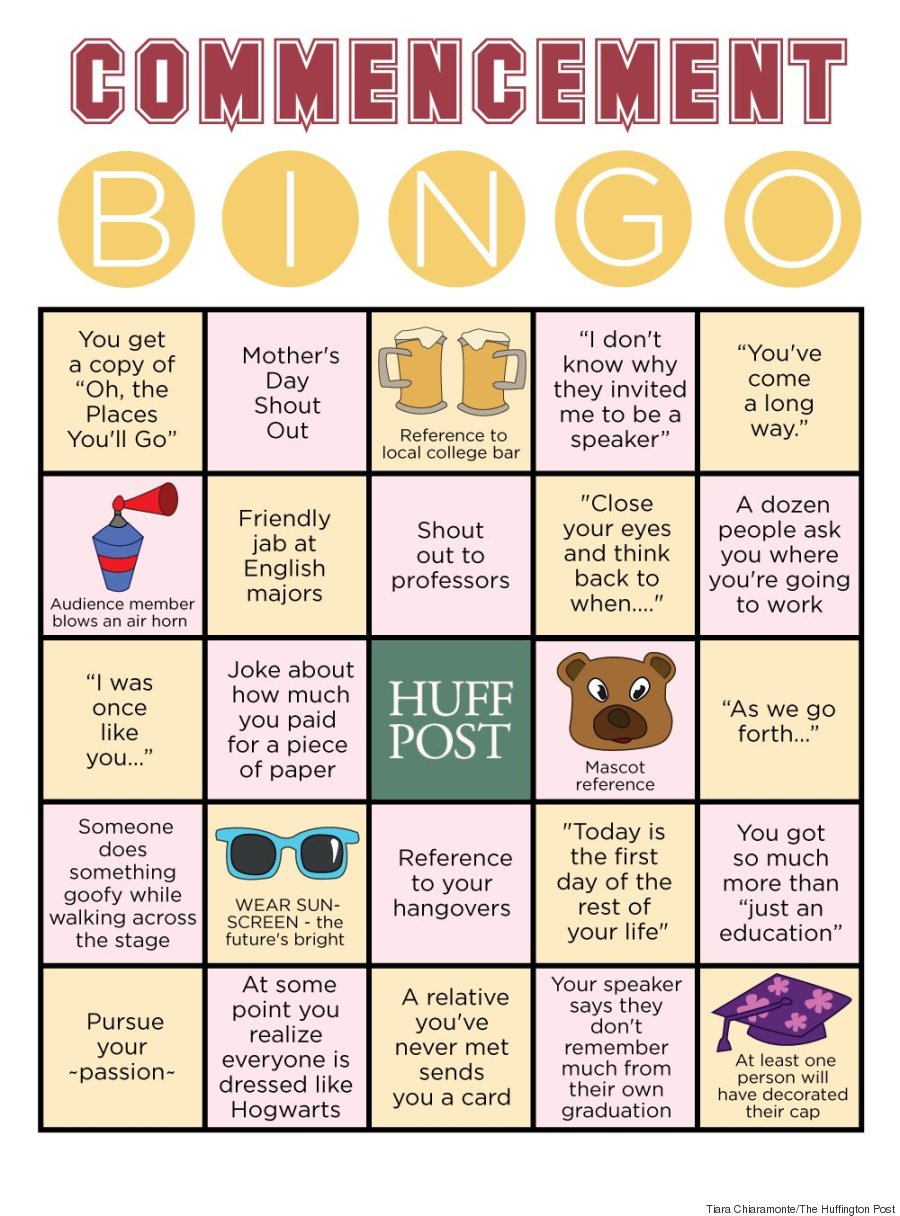 Graphic by Tiara Chiaramonte