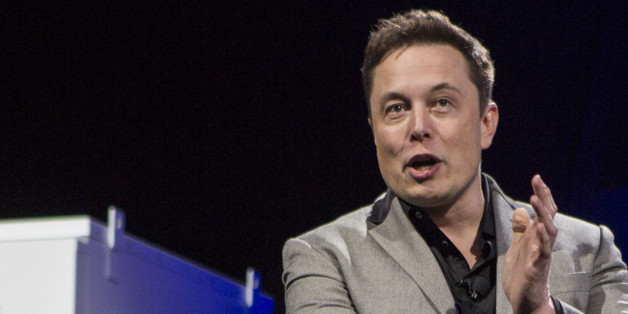 After a story surfaced that Elon Musk once chastised an employee for missing a company event to witness his child's birth, the Tesla co-founder and CEO fired back Tuesday on Twitter, denying the incident ever happened.
It is total BS & hurtful to claim that I told a guy to miss his child's birth just to attend a company meeting. I would never do that.

— Elon Musk (@elonmusk) May 12, 2015
Musk added that he has long been a vocal supporter of employees expanding their families.
@TeslaP85D That is true. If someone says they are thinking about having kids, I always encourage them to do so.

— Elon Musk (@elonmusk) May 12, 2015
Musk's rebuttal comes in response to excerpts The Washington Post shared Monday from author Ashlee Vance's new book, Elon Musk: Tesla, SpaceX and the Quest for a Fantastic Future. In it, an employee who skipped a company event to be present during his child's birth recalled Musk telling him in an email, "That is no excuse. I am extremely disappointed. You need to figure out where your priorities are. We're changing the world and changing history, and you either commit or you don't."
In another tweet, Musk suggested that Vance didn't do his due diligence to verify all the information in the book.
@voxdotcom I have never written or said this. Ashlee's book was not independently fact-checked. Should be taken w a grain of salt.

— Elon Musk (@elonmusk) May 12, 2015
In response to the accusation, Vance told HuffPost in an email that he "would just say that I stand by the reporting in the book."
BEFORE YOU GO
PHOTO GALLERY
Elon Musk teases Tesla Roadster update