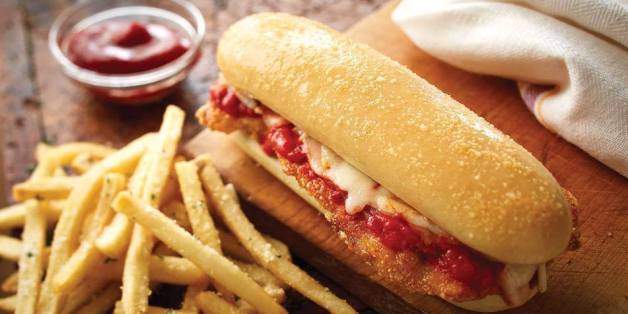 "I prayed for this when I was young," Joe Scarborough said upon setting eyes on a picture of Olive Garden's new menu option. "God answered my prayers."
Yes, the restaurant chain announced Monday that it plans to launch meatball and chicken parmesan subs served sandwiched between their famous breadsticks.
The panel of MSNBC's "Morning Joe" had all kinds of reactions Tuesday morning.
Co-host Mika Brzezinski was visibly confused and disturbed, asking things like," Is that the meal?" and "Is that breakfast?"
"It looked gross," she said.
Scarborough tried to keep a straight face.
"Gross if the 'Mona Lisa' was gross," he told Brzezinski. "If da Vinci was gross."
"The good part is you start with a basket of breadsticks, and then you have the breadsticks sandwich," Willie Geist noted.
"That's fantastic," Scarborough concluded. "I know what I'm having for breakfast every day for the next month."