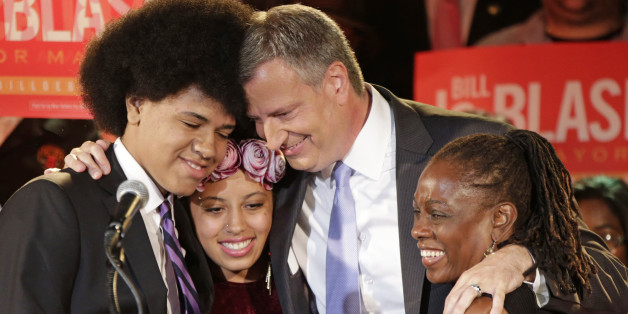 New York City has the largest population in the United States of people who identify as multiracial. Even its mayor, Bill de Blasio, and its first lady, Chirlane McCray, have two multiracial children.
And yet, on the various official city documents New Yorkers often have to fill out, there are only five racial categories: "white, not of Hispanic origin"; "black, not of Hispanic origin"; "Hispanic"; "Asian or Pacific Islander"; and "American Indian or Alaskan Native."
In testimony submitted at a City Council hearing Monday, a New Yorker named Daniel Reckart explained why this can be a problem.
"You see, my mother is half Jamaican and half British-Caucasian," he said. "My father is half Mexican, half German."
"My siblings and I -- as siblings do -- look both alike and, at the same time, a spectrum of our multiple races," he continued. "Some of us look more Latino and some of us look more white and some look more black. But the fact is that we have all always identified proudly as multiracial, and to ask us to choose just one box is like asking us to choose allegiance with just one of our grandparents."
Reckart is one of more than 325,000 New Yorkers who identify as multiracial. His testimony Monday was submitted in support of a piece of legislation that would require "city agencies to amend their official forms and databases to accommodate multiracial identification where racial identification is required."
Those forms include applications for after-school programs, public housing and taxi licenses, as well as discrimination complaint forms and registration with the Department of Small Business Services -- not to mention all the paperwork filled out by the 300,000 or so city employees.
The new multiracial designation, say the bill's supporters, would help the city collect more accurate demographic data. Such information is important for crafting legislation and policy, and for keeping track of how various policies affect people of different races. In some cases, that data can also help determine how much state or federal funding the city will receive.
Council member Margaret Chin, lead sponsor of the bill, told The Huffington Post that it's "important for government to recognize multicultural heritage."
"We wanted to allow individuals to celebrate their heritage and be able to identify themselves as they want to," she said.
Thirty of the council's 51 members have already signed up to co-sponsor the bill, and Chin said that during the hearing Monday, the Mayor's Office of Operations appeared amenable to the legislation.
The finer details of the new forms are still being ironed out, Chin said, but multiracial New Yorkers would likely be able to check off a "multiracial" box and select multiple races or ethnicities below.
"It's certainly consistent with the way the country is changing," William Frey, a demographer at the Brookings Institution, said of the bill.
In 2010, 9 million people in the U.S. Census identified as multiracial. That was a 32 percent jump from the decade before, making "multiracial" the fastest growing demographic in the country. Additionally, a 2012 Pew Research Center study found that over 8 percent of all marriages in the country are now interracial.
While the U.S. Census form has allowed people to select multiple races since 2000, there are still a number of government agency forms at the federal, state, and local level that do not offer such an option. Chin is also a sponsor of a resolution calling on those agencies to include the multiracial option on all government documents that collect demographic data.
The mayor's office didn't respond to a request for comment on the bill or the resolution.
But in a recent Mother's Day post on her blog, McCray addressed her own children, highlighting their unique perspective as multiracial young people.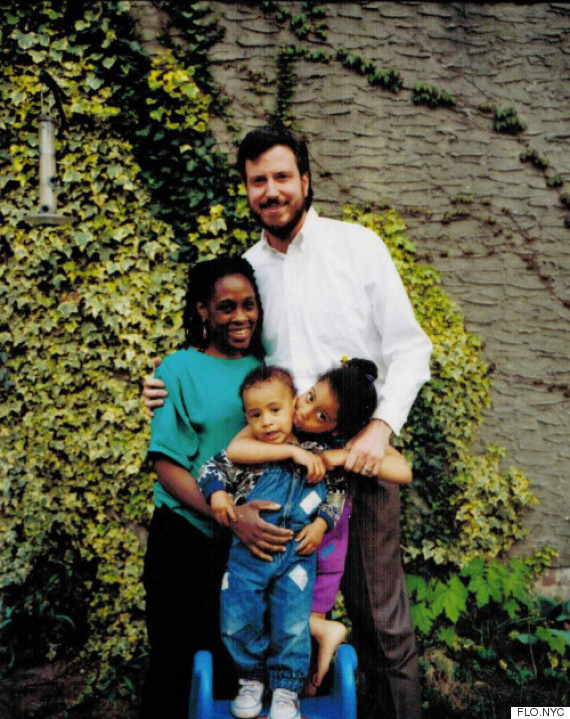 An old family photo of Mayor de Blasio, first lady Chirlane McCray and their two children, Chiara and Dante.
"As the children of a brown mother and white father, you have a unique perspective on the challenges facing our nation," McCray wrote. "You know what it means to be left out, and you know what it means to have privilege. Over the course of your lifetime, you have seen the gap between those at top and those at the bottom stretch wider and wider. But you have also seen that change is possible when people come together to advance the common good."

BEFORE YOU GO
PHOTO GALLERY
Mayors Of America's Largest Cities