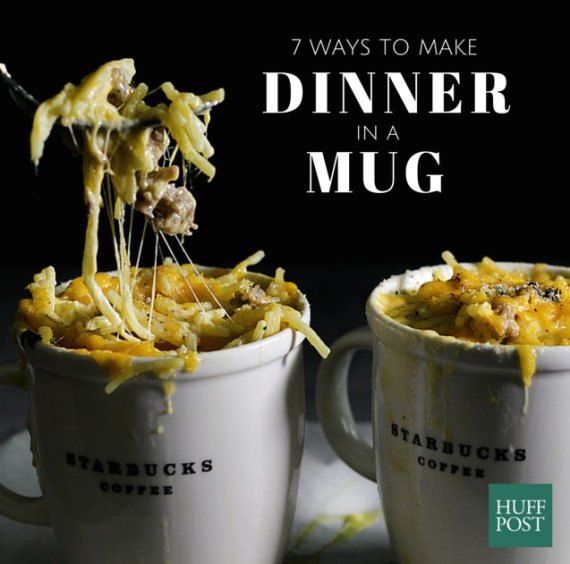 (Photo Credit: Lady and Pups)
Dinner for one person shouldn't be difficult. All you need is something gooey, melty and cozy that you can bring into bed and clutch with both hands while simultaneously streaming Netflix and managing a DIY face mask.
Turns out the humble mug is a prime vessel for single-serving pot pies, small-portion pastas and healthy lasagna for one. Perfecting the mug meal is quite easy: You can take the super quick route and mix fresh veggies, egg and rice into a mug and microwave it, or get a bit fancier by kneading a buttery pie crust and baking it on top. Voila! An entire meal, for one. The best part? Dishes will be a cinch.
Finish with a mini mug cake under the covers for the coziest weeknight EVER.
1. Spinach Ricotta Lasagna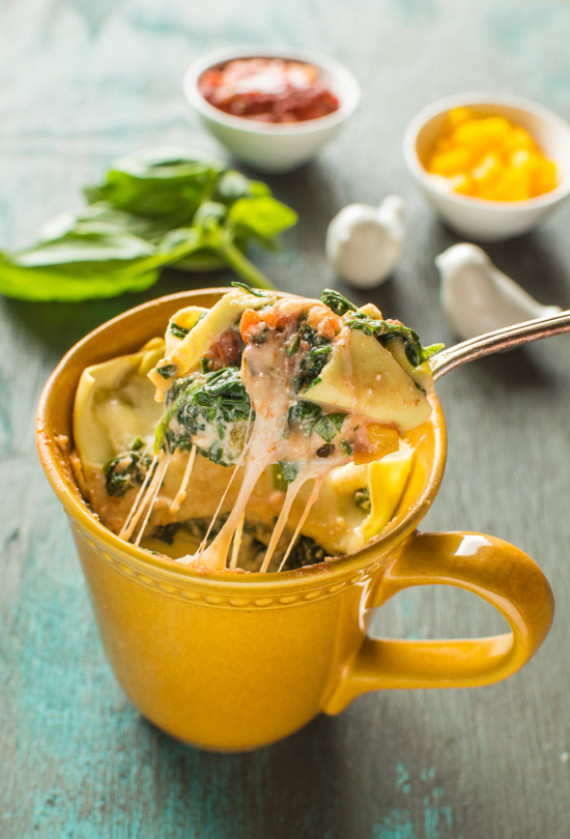 Get the Spinach Ricotta Lasagna in a Mug recipe from Healthy Nibbles & Bits
2. Egg Fried Rice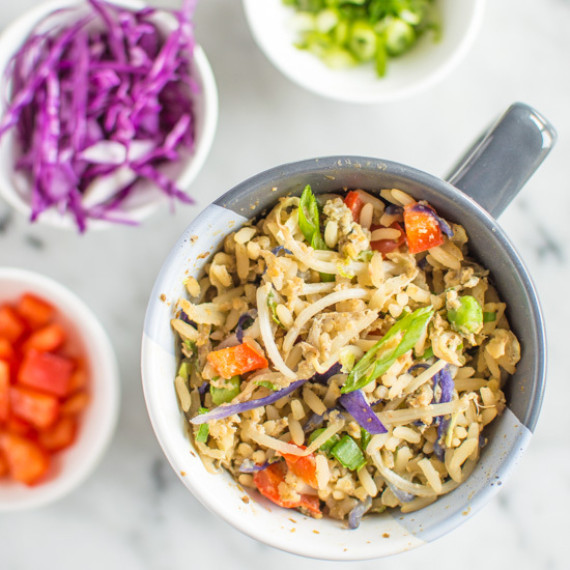 Get the Egg Fried Rice in a Mug recipe from Healthy Nibbles & Bits
3. Butter Chicken Pot Pie with Naan Crust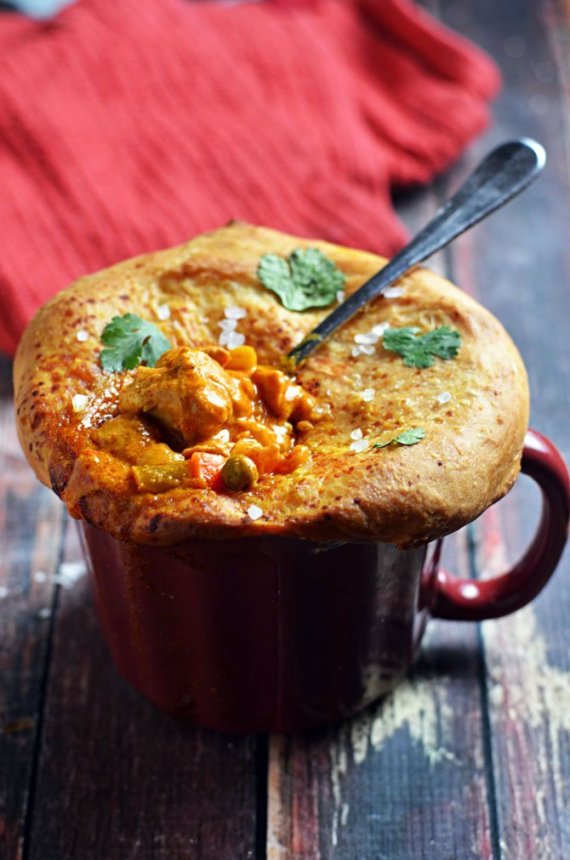 Get the Butter Chicken Pot Pie with Naan Crust recipe from Host the Toast
4. Drunken Chicken Pot Pies with Rosemary and Sweet Potato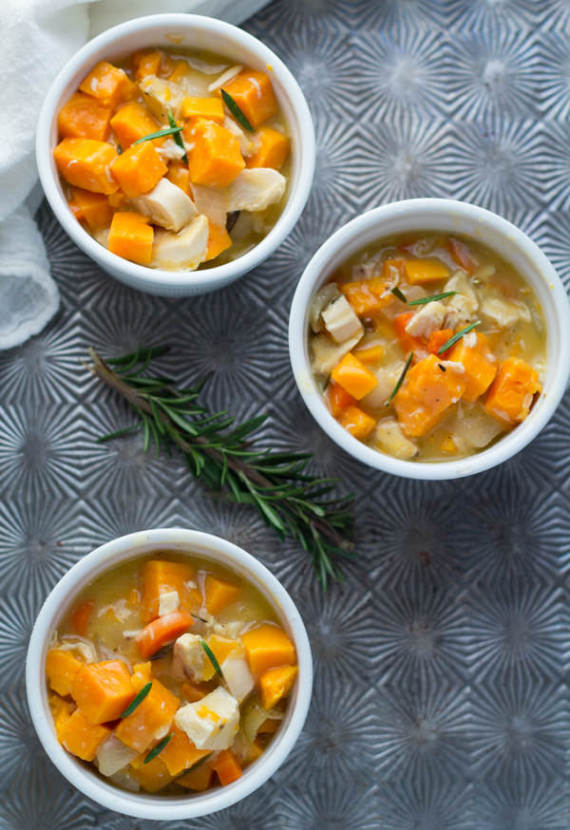 Get the Drunken Chicken Pot Pies with Rosemary and Sweet Potato recipe from Sweet Peas & Saffron
5. Sausage and Cheese Spaghetti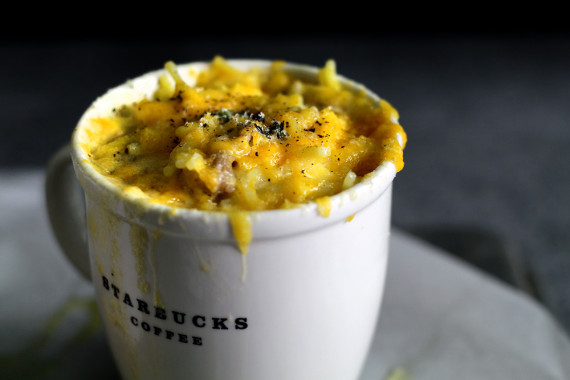 Get the Microwaved Sausage and Cheese Spaghetti recipe from Lady and Pups
6. Classic Chicken Pot Pie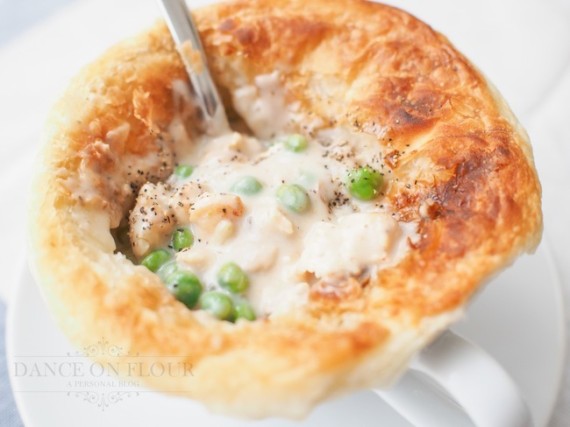 Get the Chicken Pot Pie In A Mug recipe from Dance on Flour
7. Avocado Macaroni and Cheese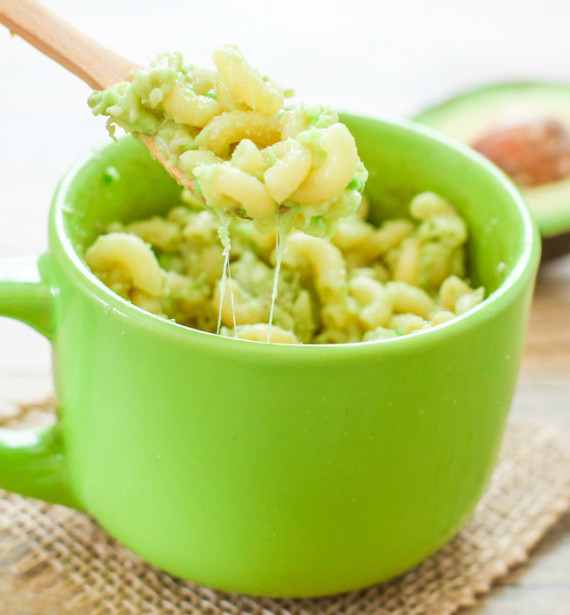 Get the Avocado Macaroni and Cheese in a Mug recipe from Kirbie's Cravings
BEFORE YOU GO
PHOTO GALLERY
Cake In A Mug