This Staten Island son just made his parents very, very happy.
On Sunday, Nick Raymond surprised his mom and dad with a wonderful gift for their upcoming 50th wedding anniversary -- a two-week, all-expenses-paid vacation to Hawaii, where they'd always dreamt of going. He filmed their sweet reactions and posted the video to YouTube.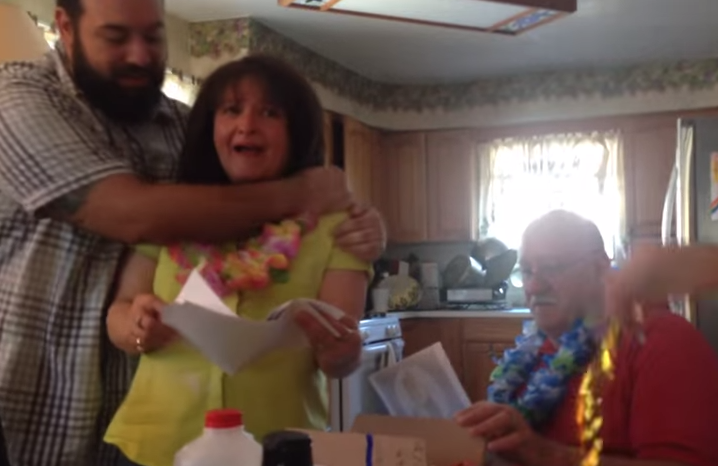 via YouTube
"My parents both worked very hard to make sure my sister and I could get the best opportunities in life available to us, and still work hard to this day," Raymond told The Huffington Post. "If I could buy them a home, pay their bills, help with their medical needs, I'd do it all if it meant they could retire and enjoy their earned time off. Because I can't, this was the next best thing I could do for them."
Although Raymond's parents were overcome with joy and gratitude, they were also concerned about the cost of such a generous gift.
"Their number one concern is that if I spend money on things for them, it's wasteful," he told HuffPost. "If I bring a loaf of bread or milk to them, they insist on repaying me, and that's just how it's always been. I knew that they would be upset with me spending the money, but they're grateful more than anything else. My father actually called me the next morning because he thought he came off as upset! I laughed it off and told him I completely understood their reactions and no explanation was needed."
Watch the heartwarming video above.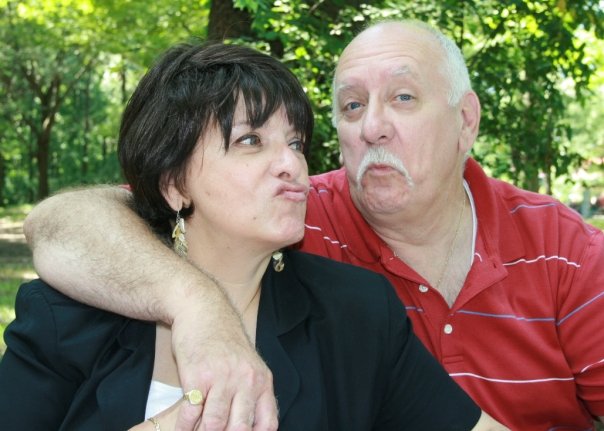 Courtesy of Nick Raymond
Keep in touch! Check out HuffPost Weddings on Facebook, Twitter and Pinterest. Sign up for our newsletter here.
BEFORE YOU GO
PHOTO GALLERY
Married Couples: Then And Now