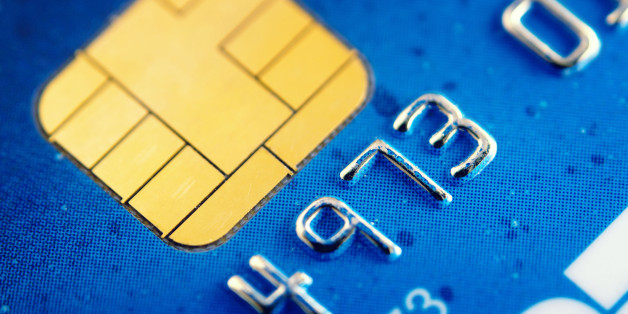 Chase on Wednesday said it would begin replacing customers' debit cards with those equipped with microchip technology.
The chip-embedded cards will eventually phase out cards with a magnetic strip on the back. Cards with chips, touted as being more secure, are already widely accepted in other parts of the world. For the time being, new Chase cards will be issued with both a chip and a magnetic strip as merchants adapt to the new technology.
Some credit cards have already been reissued with the upgrade, and customers can request a new card if they want to have it sooner.
Chip cards create a unique code for each transaction, making customers' personal information harder to steal. The card is inserted into a slot, rather than swiped, and the transaction is authenticated with a four-digit PIN or the customer's signature.
Retailers will have to play catch-up in order to meet the rollout. Just under half of merchants are expected to have technology to accept the new cards by the end of 2015, according to the Payments Security Task Force, a payment industry group.
While the PIN is considered safer than the signature, and used regularly in Europe, Australia and Canada, Chase is among the many major U.S. banks to opt to keep the latter after testing with customers last year.
Discover, Bank of America and Citibank have also started introducing chip-enabled cards in recent years.
JP Morgan Chase saw a massive data breach last year in which 76 million customers were affected. Hackers accessed email addresses, phone numbers and physical addresses.