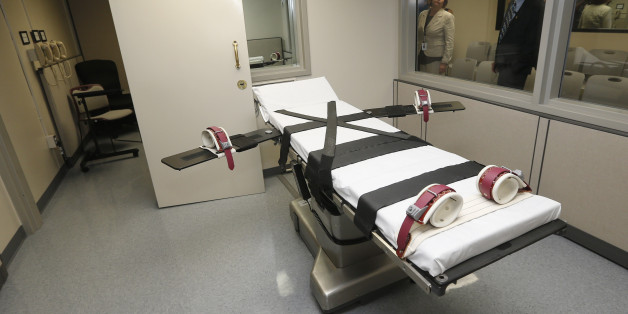 Delaware's latest attempt to eliminate the death penalty sputtered out Wednesday when a bill abolishing capital punishment failed to clear a House committee.
State House Judiciary Committee members voted 6-5 not to send the bill to the full House, The Associated Press reported. The bill narrowly passed the Senate in early April.
Medard Gabel, executive director of the social justice group Pacem In Terris (Latin for "Peace on Earth"), which encompasses the abolitionist group Delaware Citizens Opposed to the Death Penalty, told The Huffington Post that the Judiciary Committee vote was "a profound disappointment but not totally unexpected."
Gov. Jack Markell (D) last week broke his silence on the issue to support repeal. He said he would sign the bill if it reached his desk. Delaware is among 32 states that have the death penalty as the maximum sentence.
"The death penalty is an instrument of imperfect justice," Markell told The Washington Post. "I thought very carefully about arguments for and against."
Clergy members, victims' families, police officials and members of the public testified for three hours Wednesday before the committee voted.
The House chamber echoed with cries of "shame" following Wednesday's vote, The News Journal reported.
"The bill has not been defeated," Gabel noted. "It's still alive. But as long as it's been held up in this committee, it's not going to be able to be voted on."
One of the bill's sponsors, Rep. Sean Lynn, (D-Dover), said he would consider a motion to suspend House rules to bypass the committee and bring the measure to the full House, according to The News Journal.
The defeat mirrored a similar effort in 2013, when a death penalty repeal bill cleared the state Senate, but didn't make it out of the House Judiciary Committee.
The Delaware bill would have eliminated the death penalty and set the maximum punishment as life imprisonment without parole. Delaware's 15 death row inmates would have been exempt from the law, still facing death by lethal injection.
BEFORE YOU GO
PHOTO GALLERY
Executions - Famous Death Row Inmates